Ireland Week, Los Angeles, 14 - 21 October 2017
As expected, Ireland Week delivered a magnificent array of cultural and conference events in Los Angeles, California from 14-21 October. It lived up to the goal of highlighting the unique creative links and opportunities between LA and Ireland.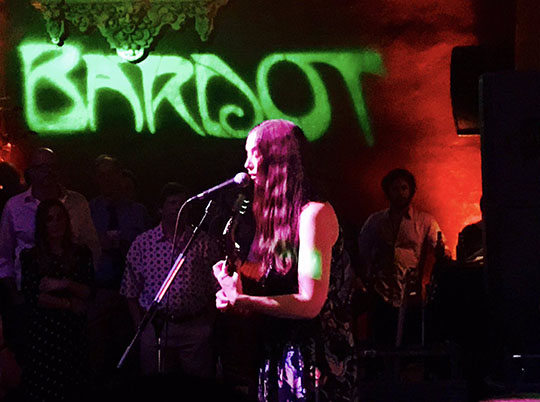 The purpose of Ireland Week was to showcase modern Ireland and to connect Irish and American creative professionals. As underlined by Taoiseach Leo Varadkar in his welcome video message at the start of Ireland week, Ireland's creative sector is a very vibrant aspect of our economy.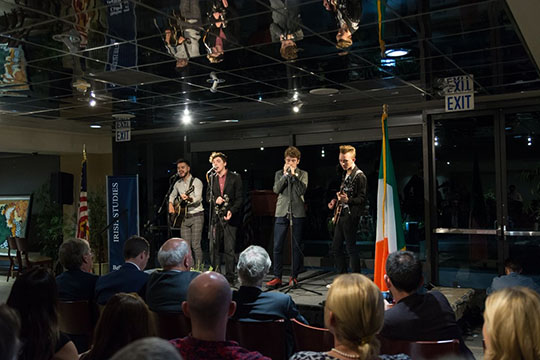 The Strypes. Credit @Ireland
The Consulate, in conjunction with Creative Ireland, showcased the Creative Ireland programme in Los Angeles, one of the creative capitals of the world. Creative Ireland is the Government's new five-year initiative, from 2017 to 2022, which places creativity at the centre of public policy.
Throughout the week, there was a variety of cultural events to promote the Irish entertainment industry, which currently supports 78,000 jobs in Ireland. From start to finish, the panel discussions and music performances were superb. The pop up gaeltacht by Conradh na Gaeilge and Gaelic League LA was a great success.
At the core of Ireland Week, Connect 353 hosted multiple discussion panels on a diverse range of topics from Brexit, tourism, bilateral trade, the Irish music industry to Irish animation and gaming. Minister of State Michael D'Arcy and Ambassador Dan Mulhall were delighted to participate in the opening session on international trade, finance and the Brexit effect.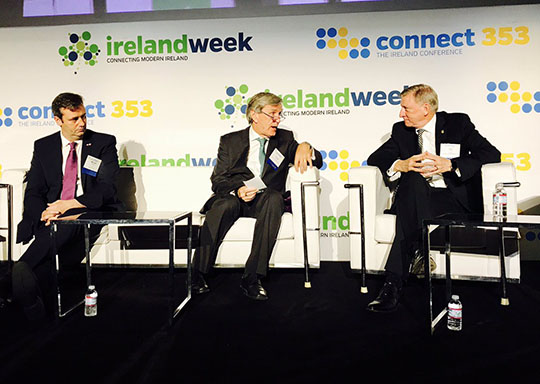 A particular delight and highlight of the week was the involvement in the conference by the Director, Rian Johnson and Producer, Ram Bergman of Star Wars: The Last Jedi and to hear them talk about the "stunning" Skellig Michael.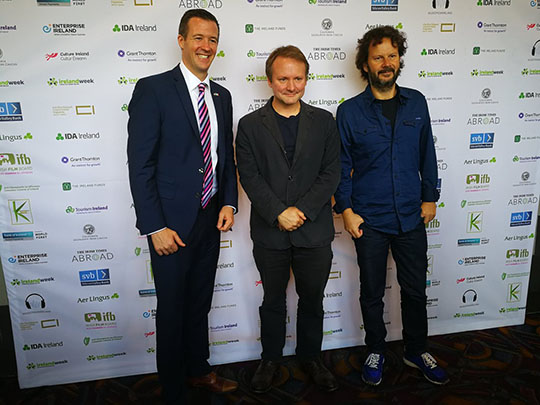 Ireland Week concluded with two spectacular sold out nights of laughs with Panti Bliss with her hugely popular one-woman show at the world famous Hollywood Improv.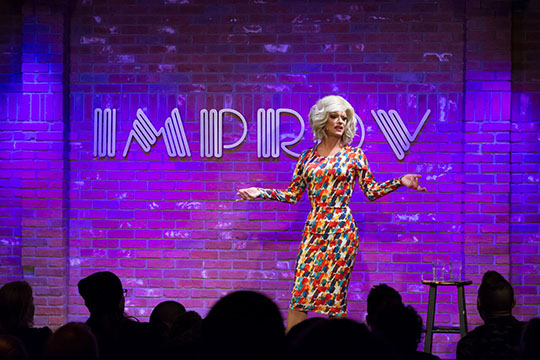 ©Dean Machin
A huge congratulations to Deirdre O'Neill Machin and Buzz O'Neill who truly delivered with their aim of "bringing Ireland to the world, and the world back to Ireland".
Ambassador Dan Mulhall and Consul General Robert O'Driscoll and the Consulate in San Francisco would also like to thank all performers, conference participants and sponsors who helped to ensure such a successful Ireland Week. They also wish to convey their appreciation to the Irish and Irish American community in LA and beyond for their warm welcome and enthusiasm for this inaugural venture.