June 16th Taking Climate Action from Local to Global
News
14 June 2021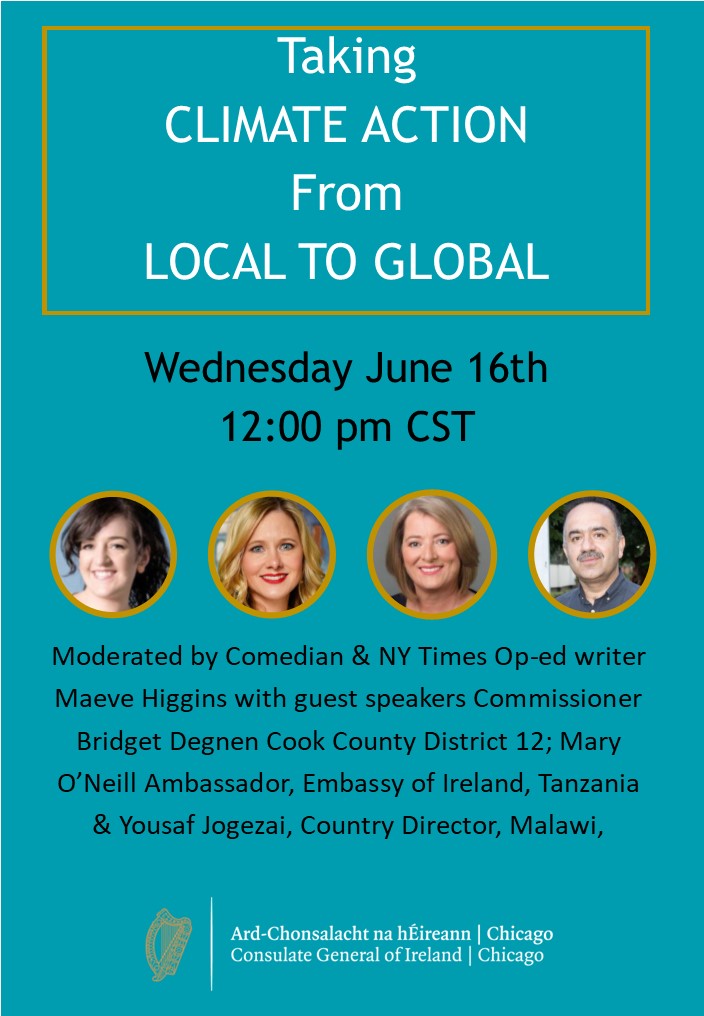 Taking Climate Action Event June 16th 2021
Join us on Wednesday June 16th for insights into what is being done to fight climate change and support those impacted by it by cities and municipalities, by Ireland at home and internationally, and by not-for-profits supporting those most impacted by climate change. Comedian, Actor, and Writer Maeve Higgins will moderate the event and share her perspectives from her hit podcast Mothers of Invention, which explores feminist climate change solutions.
Cook County Commissioner Bridget Degnen will speak about what can be done by cities and municipalities to combat climate and promote a cleaner environment, drawing on her experience as an environmental engineer, lawyer, and Commissioner for District 12
Ireland's Ambassador to Tanzania Mary O'Neill will share what Ireland is doing in Tanzania to combat climate change and support those most impacted by it. Concern Worldwide Country Director for Malawi Yousaf Jogezai will speak of the work of Concern to help those affected by climate change.
Please register here
.