Presidential Distinguished Service Award for the Irish Abroad 2021
News
19 July 2021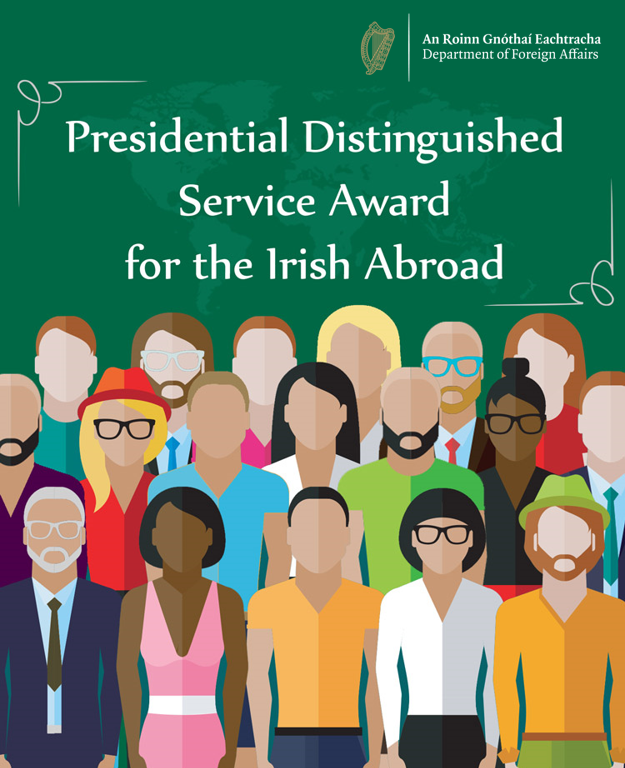 Nominate by August 6th, 2021
Do you know anyone who has given sustained and distinguished service in any of these areas? Irish community support; charitable works; peace, reconciliation & development; arts, culture & sport; business & education; science, technology & innovation?
Nominations have opened for the 2021 Presidential Distinguished Service Awards
Awarded by President of Ireland / Uachtarán na hÉireann Michael D. Higgins, the Presidential Distinguished Service Awards recognise the contribution given to
#Ireland
and Irish communities abroad by those living outside Ireland. Please submit nominations through the Consulate General of Ireland, Chicago for applications from Midwest US residents before Friday, 6 August 2021.
Announcing the call for nominations, Minister Colm Brophy said 'I am proud that Ireland recognises all that our diaspora have done and continue to do…I am aware of the profound impact our global family has had around the world, in so many countries and in a variety of fields.' Further details are
here
.