February Book Club: The Gathering
Event
17 February 2021 - 17 February 2021
Venue: Online / Zoom
Time: 18:30 - 20:00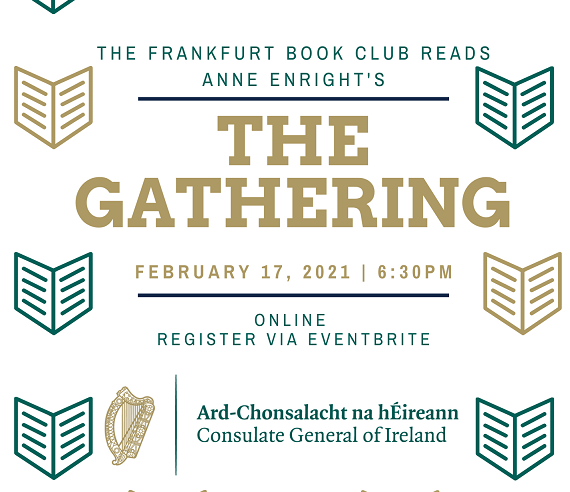 Our Book Club is back - for our first book in 2021 we'll read Anne Enright's classic The Gathering.
Winner of the 2007 Booker Prize, The Gathering is a novel of life, loss and family.
The book is available in through all major retailers, in physical, e-book and audiobook formats.
The event will take place via Zoom, just sign up for a ticket here on Eventbrite and a link will follow on the day of the event.
Our poll to select our books for the year has also concluded - with The Gathering finishing top - you can view the results here.