Ireland EU50, Europa-Union Mainz-Bingen, 2 May
Event
02 May 2023 - 02 May 2023
Venue: Winzerkeller, Binger Str. 16, 55218 Ingelheim am Rhein
Time: 19:00 - 22:00 Uhr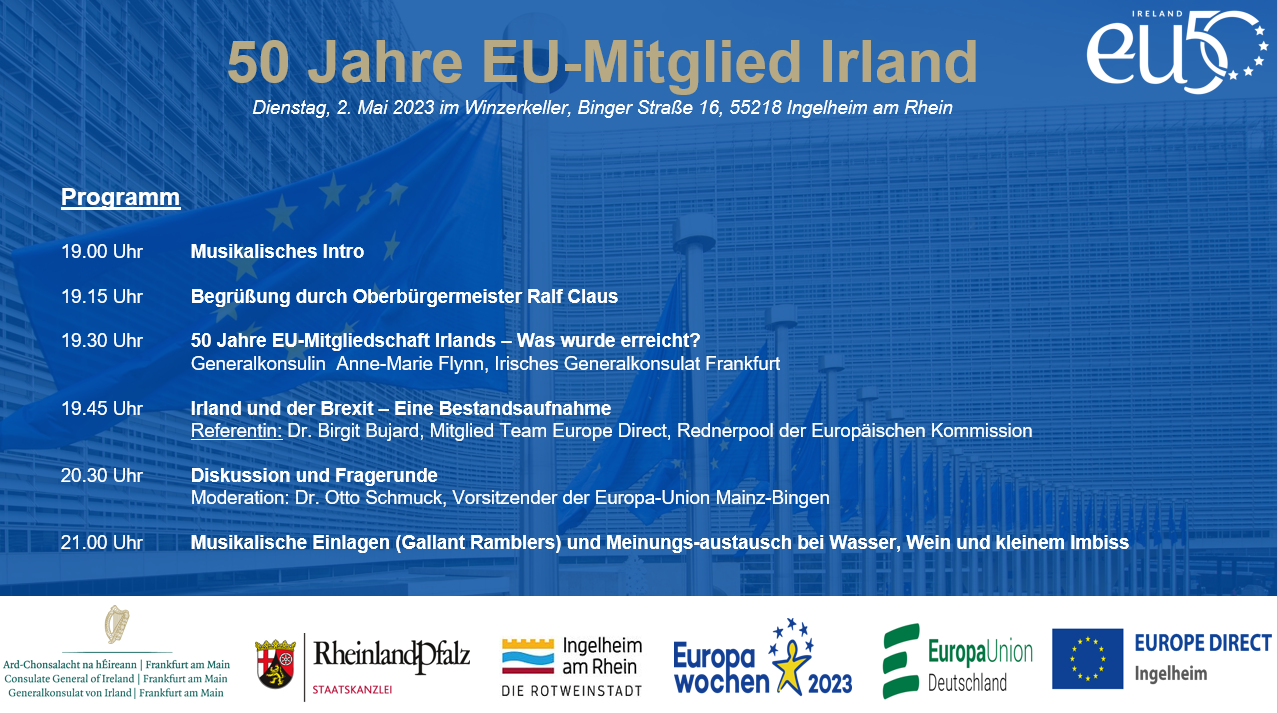 The Consulate is delighted to partner with the Rheinland-Pfalz Staatskanzlei, Stadt Ingelheim am Rhein, Europa Union Mainz-Bingen and Europa Direct Ingelheim for an event on the 2 May marking 50 years of Ireland's membership of the European Union.
Please see below for further information on the event.
If you would like to attend, please register by 22 April at mainz-bingen@europa-union.de.