September Book Club
Event
02 September 2020 - 02 September 2020
Venue: Online Event
Time: September 30th, 18:30-20:00.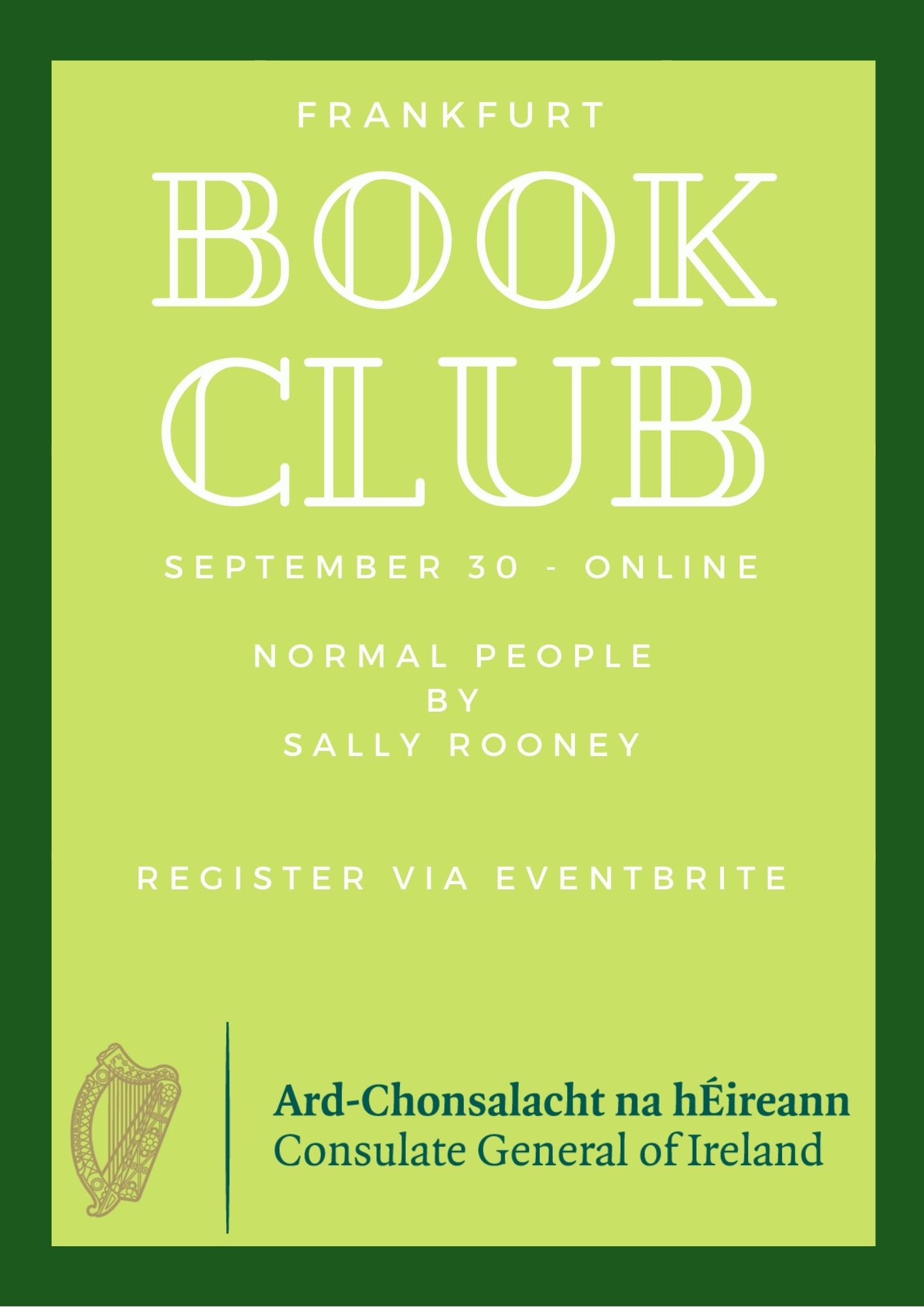 The evenings are getting longer, the weather cooler... what better time to get stuck into books again?
The Consulate General of Ireland's Book Club returns following the summer break to read (by popular demand) Sally Rooney's Normal People.
Recently adapted into a hit TV drama broadcast on RTÉ, BBC and Hulu, Normal People follows the life and complex relationship between two Irish teenagers, Connell and Marianne.
The book is available in English and German through all major retailers, in physical, e-book and audiobook formats.
The event will take place via Zoom, just sign up for a ticket here via Eventbrite and a link will follow on the day of the event.