Speaker Series: Eileen O'Sullivan
Event
26 May 2021 - 26 April 2021
Venue: Online / register via Eventbrite
Time: 18:30 - 19:30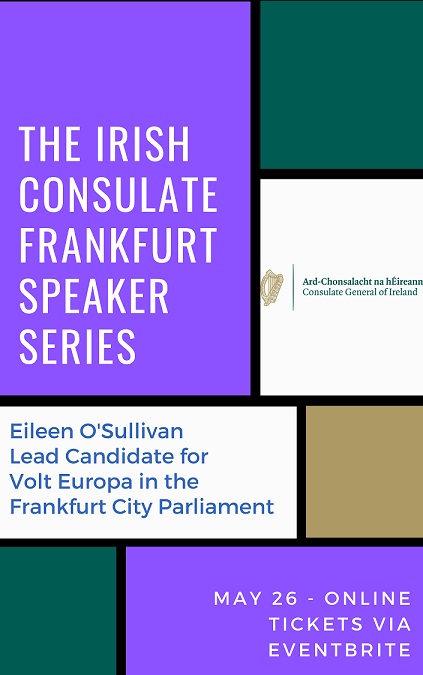 CG Frankfurt's Speaker Series returns for the first time, with the focus on politics this time - our guest will be Eileen O'Sullivan of Volt Europe.
In recent elections, several Irish citizens were successfully elected in Germany. But what's it like to be involved in politics here?
Join us on May 26 for an online discussion with Eileen O'Sullivan, lead candidate for Volt in the recent Frankfurt City Parliament elections. We'll discuss what it's like to be elected, delve into the structure of government in Germany and talk about Eileen's own success in being elected in Frankfurt.
Sign up for a ticket via Eventbrite and a Zoom link will follow on the day.