Irish Culture
By showcasing Ireland's rich cultural heritage, we can reap long-term and positive benefits for Ireland's reputation and its relationship with the people of Austria.
Embassy Cultural Initiatives in Austria
The Embassy supports a range of cultural initiatives throughout the year, collaborating with other groups in music, literature and the visual arts. Such initiatives are often held in cooperation with Irish cultural, business and sport associations, clubs or networks based in Austria.
Details of upcoming Irish cultural events at the Embassy and throughout Austria are posted in News & Events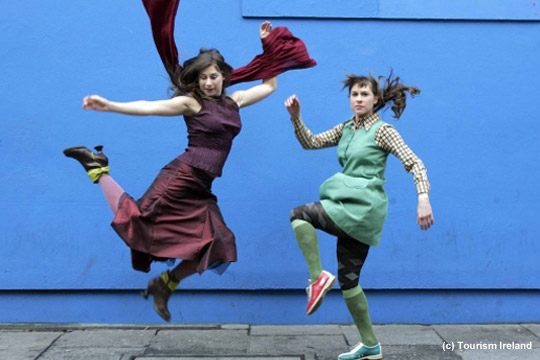 Culture Ireland
Culture Ireland promotes Irish arts worldwide, creating and supporting opportunities for Irish artists and companies to present and promote their work at strategic international festivals and venues.
Culture Ireland operates a range of funding programmes to support and promote the presentation of Irish arts internationally, including its Regular Grants Round.
If you wish to seek funding for an event or initiative in Austria, please note that you must apply online via the Culture Ireland website well in advance of the date of your event.
Irish Studies at the University of Vienna
The Centre for Irish Studies at the University of Vienna is one of the most renowned in Europe and is a core member of the European Federation of Associations and Centres of Irish Studies (EFACIS).
Thanks to a co-funding arrangement between the Embassy of Ireland and the University of Vienna, a valuable collaboration has evolved, resulting in a range of activities and events that ensure that Ireland leaves its mark on Austria's rich cultural landscape.
In addition to a wide range of public lectures, readings and other events, programmed under the stewardship of Professor Dr Werner Huber, the Memorandum of Understanding between the Embassy and the University also provides for a Visiting Irish Professorship.
Updates on Irish Studies lectures and events are posted in News & Events.