Ambassador Michael Forbes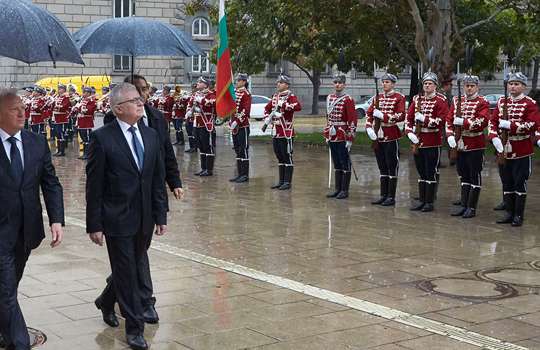 Michael Forbes has been Ambassador to Bulgaria since October 2016. Prior to his appointment in Bulgaria, Ambassador Forbes served as Permanent Representative of Ireland to the OECD and UNESCO in Paris. From 2009 to 2012, he was the Director for Europe and Asia at the Irish Department of Foreign Affairs and Trade. Prior to that he served as Ireland's Ambassador to Israel. An economics graduate of Trinity College Dublin, Ambassador Forbes is a native of Dublin.
Ambassador Forbes said: "I am delighted to serve as Ambassador of Ireland to Bulgaria. I was privileged to serve at the Irish Representation in Brussels during our 2004 EU Presidency when Bulgaria concluded its accession negotiations. That was a special moment for me. As to my mission here in Bulgaria, I am determined to maximise the shared interests of our two peoples and to encourage more direct interaction. Although Ireland and Bulgaria are at opposite geographical ends of the EU, we are much closer in terms of historical experiences and our human spirit."