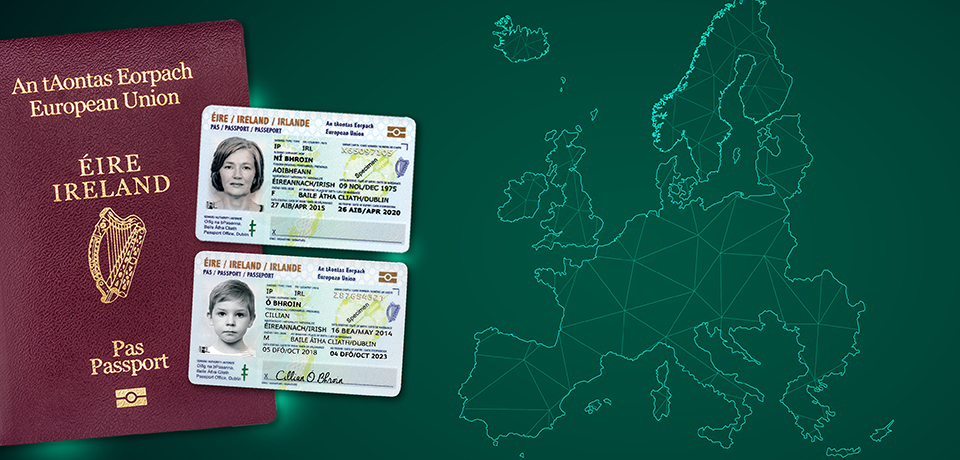 'Passport Online' is for passport applications in
Ireland,
Northern Ireland,
Great Britain,
the European Union,
the European Economic Area,
Switzerland.
Fastest and cheapest way to get your first Irish passport or renew your passport. Once you have your photo, it only takes about ten minutes!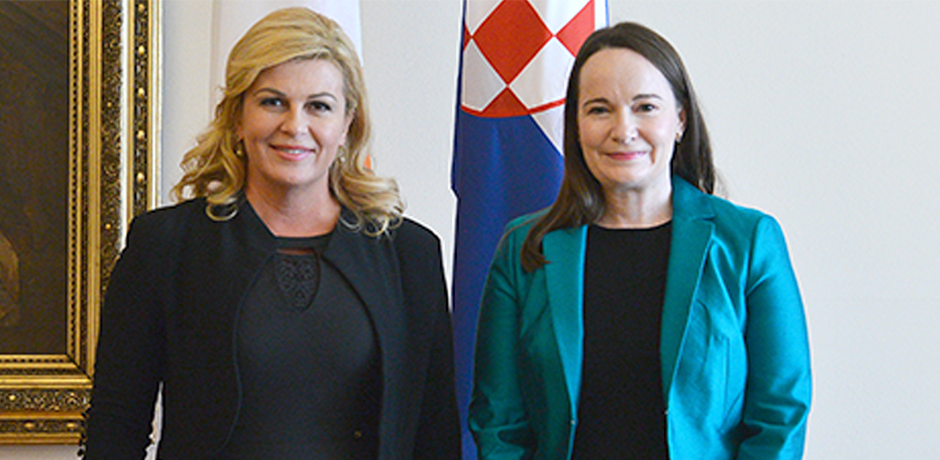 Ambassador Hempenstall
Ambassador Hempenstall presents her credentials to Croatia's President Kolinda Grabar-Kitarović
Contact Embassy of Ireland, Croatia
Address & Opening Hours
Embassy of Ireland
23 Miramarska Avenue
Zagreb 10000
Telephone: +385 (0)1 6278 920
Fax: +385 (0)1 3877 221
Latest Tweets from @IrishEmbCroatia
Out of hours Emergency Contact Details
If you are in need of emergency assistance in Croatia outside office hours, please contact the Embassy duty officer at +385 (0)91 627 8920.
The answering machine is monitored regularly and the duty officer will contact you as soon as possible.
Please note that we will only respond to genuine emergencies which cannot wait until the Embassy re-opens.
Alternatively, you may contact the Duty Officer at the Department of Foreign Affairs and Trade in Dublin at +353 1 408 2000 at any time.