EU Ambassadors with Croatian President Grabar-Kitarović
The Dutch Embassy hosted President Grabar-Kitarović and EU Ambassadors for a working luncheon.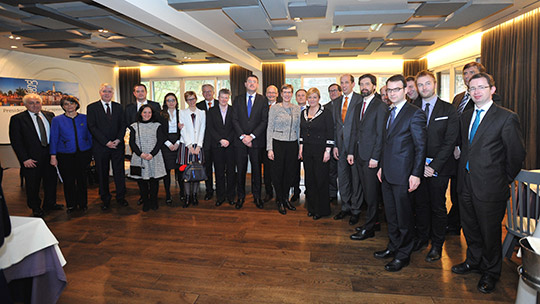 Ambassador Tim Harrington took part in the EU Heads of Missions working luncheon with Croatian President Kolinda Grabar-Kitarović on Tuesday, 16 February. The lunch was hosted by the Dutch EU Presidency. The President and the EU Ambassadors discussed a number of issues relevant to Croatia and the EU today. The exchange was wide ranging touching both on the foreign policy challenges faced by the European Union and also on internal developments in Europe, as well as the domestic situation in Croatia.