St. Patrick's Day Concert in Zagreb
Ireland's Moynihan family treated the Embassy's guests to traditional Irish music for St. Patrick's Day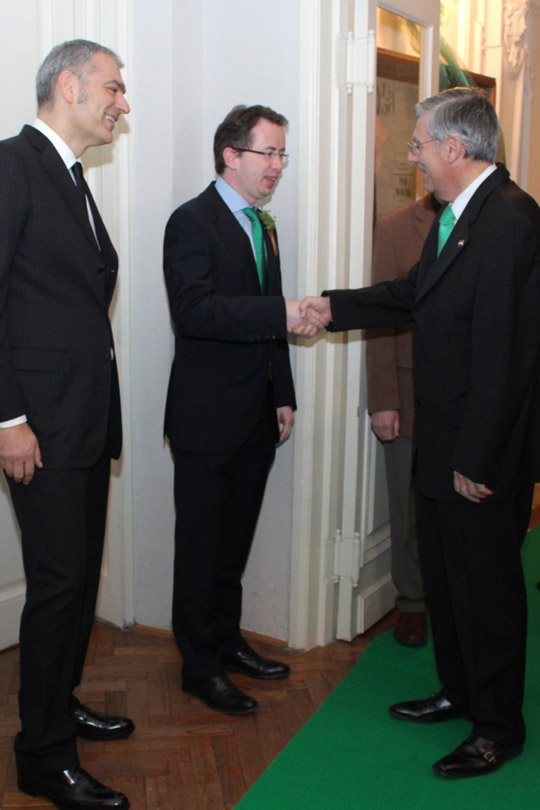 ‌
St. Patrick's Day in Zagreb was celebrated on the 17th of March in the best way possible -- with traditional Irish music played by some of Ireland's best musicians to appreciative fans from Croatia, Ireland and elsewhere!
The Moynihan family drew praise from more than 200 guests for their performance at the Embassy's second annual St. Patrick's Day event -- the first event happened in 2015 to coincide with the opening of the Embassy. Diarmaid (uilleann pipe and flutes), Donncha (guitar) and Fionnuala (piano) performed approximately 20 songs. Most of the songs were traditional, but some were more contemporary (Diarmaid's compositions). The songs included The Ballydesmond Polkas, Inisheer, The Sligo Jig Set, Lark in the Morning.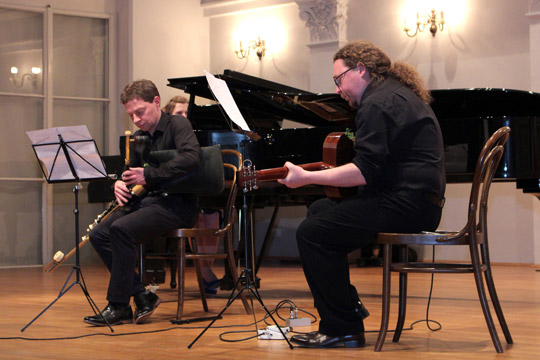 ‌
Paul O'Grady, an Irishman who has settled in Croatia, also recited the poem "The Mother" by P.H. Pearse. O'Grady is also responsible for the Irish Maiden dance troupe, which has brought Croatians from Pula, Rijeka and Zagreb into the world of Irish dancing and which has formed a strong cultural bond between the two countries.
In his address, Ambassador Tim Harrington spoke of the importance of 2016 to the Irish people around the world. He also spoke about the close ties between the Irish and the Croatian peoples. Ambassador Harrington was followed by Croatia's Sabor (Parliament) Speaker dr. sc. Mr. Željko Reiner. Mr. Reiner spoke of the significance of St. Patrick and the relationship between the Irish and Croatian peoples.
The concert was followed by a reception.