Ambassador Cliona Manahan
Ambassador Manahan became Ambassador of Ireland to the Czech Republic in September 2019.
The Embassy of Ireland is also accredited to Ukraine.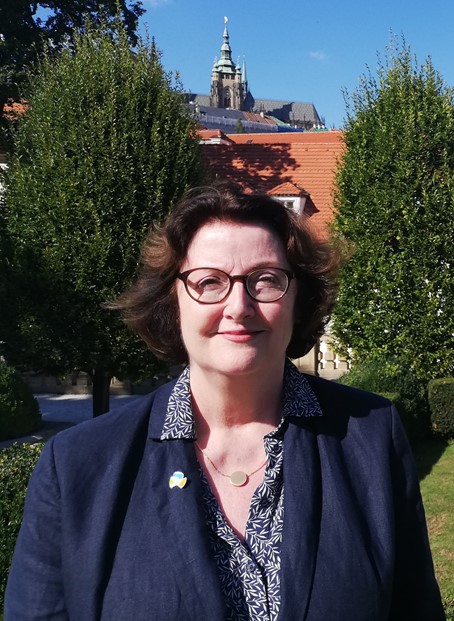 ‌I look forward to my appointment as Ambassador of Ireland. The Czech Republic is an important partner and a priority country for Ireland. Cooperation between our governments is going from strength to strength, and business, culture and tourism links are increasing. In facing uncertain times, Ireland and the Czech Republic share a commitment to the rules-based global order and to working together in the EU and UN on common challenges and responsibilities including the promotion of human rights, peacekeeping and conflict resolution. The recent visit of the Tánaiste underlined the importance of the Czech Republic to Ireland, and together with Irish and Czech colleagues and agencies we look forward to encouraging close collaboration across key sectors.
Cliona Manahan
Ambassador-Designate of Ireland, Prague