St. Patrick's Day Events 2017
St. Patrick's Day in the Czech Republic was marked by a series of traditional events and the visit of Minister of State of Health Promotion, Marcella Corcoran Kennedy T.D.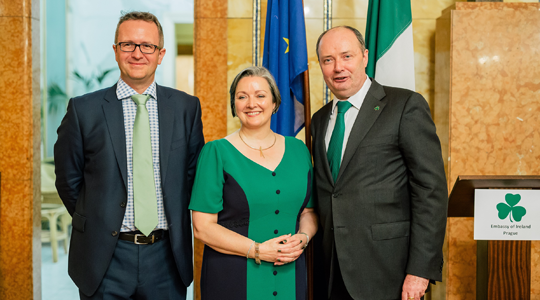 The Minister's visit to Prague included the Ambassador's National Day Reception and a business networking luncheon hosted by Enterprise Ireland. The Minister also had discussions with her Czech counterpart, Deputy Minister Roman Prymula, and with the European Affairs Committee of the Czech Parliament's Chamber of Deputies. Other events included a Gala Ball organised by the Czech-Irish Business and Cultural Association (CIBCA), the traditional St. Patrick's Day Mass, Jameson Festival in Prague and the greening of prominent landmarks in Prague and Ostrava.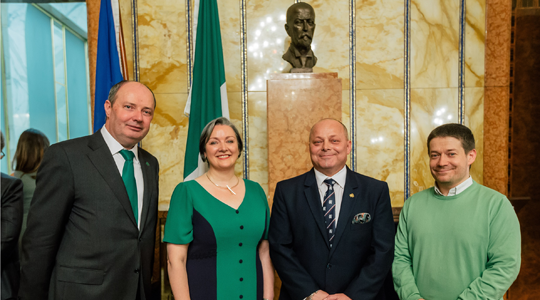 The Embassy's national day reception took place on 16 March at the Official Residence of the Mayor of Prague, one of the most prestigious venues in the city. Ambassador Charles Sheehan, Minister Corcoran Kennedy and Councillor Libor Hadrava, representing the City Hall, gave a speech celebrating the event.