New to the Czech Republic?
If you have recently moved to the Czech Republic, it can take some time to adapt to your new surroundings. We have put together some information to help those of you who already live in or intend to move to the Czech Republic.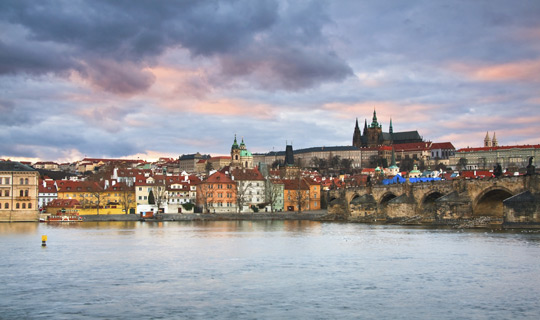 Before leaving Ireland, please consult our current travel advice for the Czech Republic and check that you have:
Valid passport
European Health Insurance card (EHIC, known before as E111) so as to regularise your entitlement, in the short term, to health services in EU states (apply to your local Health Board)
Long Form Birth Certificate
Adequate funds to maintain you while you establish yourself
Private comprehensive medical insurance (EHIC does not cover repatriation to Ireland)
The Embassy recommends that you ensure your passport is up to date and shows next-of-kin details on back of passport. You should also keep your family informed of your address and contact details in the Czech Republic at all times.
We recommend that Irish citizens travelling or living abroad register their contact details with the Department of Foreign Affairs and Trade. The information will allow us to contact you, and provide assistance, if necessary and possible, if there is an unforeseen crisis such as a natural disaster or civil unrest, or if you have a family emergency while you are overseas.
We also suggest that you sign up to the Embassy mailing list for networking and cultural events and news on arrival in the Czech Republic. This can be a good way of meeting people and making contacts.
Residency and Entry Requirements
Irish citizens must hold a valid Irish passport when entering and leaving the Czech Republic. You should be aware that whilst you are in the Czech Republic, you are required by law to carry ID at all times. Residents must carry their Residence Permit whilst tourists or short-term visitors are obliged to carry their passport at all times for identification purposes. A photocopy is not sufficient, nor is a driver's license.
All EU citizens who intend to remain for longer than 30 days in the Czech Republic are required to report their presence to the appropriate Foreign Police Department. Those who intend to stay longer than 3 months may apply for a residence card or they can request a registration certificate to be issued. More information on residency and entry requirements can be found on the Czech Ministry of the Interior website.
Work and Study in the Czech Republic
There are a number of online information portals administered by the Czech authorities that contain useful advice on working and studying in the Czech Republic. These can be accessed through the links at the bottom of this page.
You may also be interested in joining the Czech Irish Business and Cultural Association which holds regular social, cultural and information events for members of the Czech and Irish business communities.
Legal & Medical Services in English
The Embassy of Ireland keeps a list of English-speaking lawyers and doctors in the Czech Republic. This list is provided by the Embassy for the convenience of Irish Citizens but in no way represents an endorsement by the Embassy of the services provided.
Related Links