Copenhagen GAA Nordic Champions 2014
Ambassador Brendan Scannell and his wife Margaret were pleased to welcome the 2014 Nordic Champions to their home recently. The Copenhagen men's team capped off a great season with a second place finish at the Helsinki Tournament in August, which put them in pole position for the year.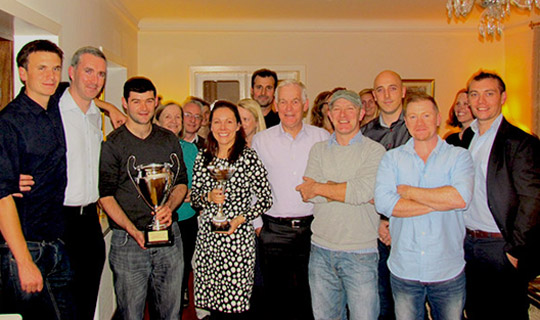 The ladies team also had a fine season, winning the Helsinki tournament outright and having some notable successes earlier in the year.
2014 was the 10th anniversary of the club's founding, making it particularly noteworthy that the Nordic Championship was clinched this year.