Lecture on Danish-Irish Literary links
Well known former journalist Christian Wammen gave a fascinating talk at the Embassy of Ireland on the subject of the literary links between Ireland and Denmark.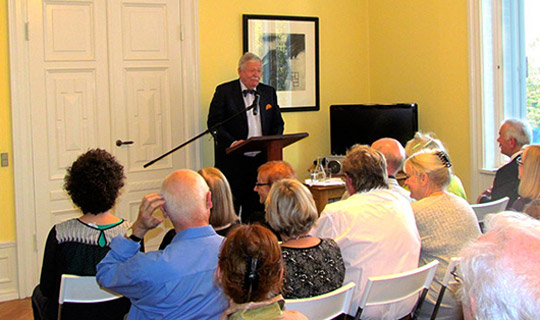 While some of the relationships are well known, such as that of Irish-American author J.P. Donleavy, who married a Dane and lived in Copenhagen for a time, others are less so. From James Joyce's experience, which resulted in the short children's story "The Cats of Copenhagen", to Yeats travelling across the country by rail in order to receive his Nobel Prize in Stockholm, up to the present time with Seamus Heaney, the audience was brought on a journey with some of the giants of Irish literature as seen through Danish eyes.