"Borderlands"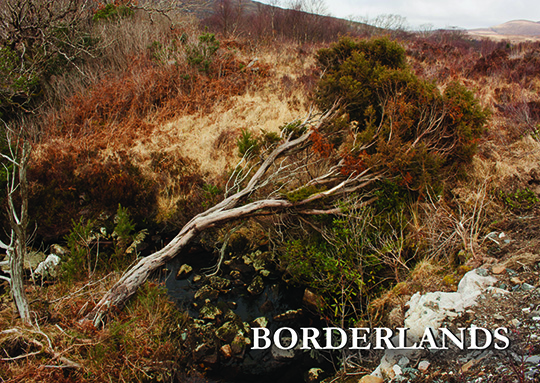 Two conceptual documentary photographic series by Valentina Culley-Foster
Exhibition Dates: 6 July 2017 – 31 January 2018
Viewing hours: 9.30-12.30 Monday-Friday and by appointment for a private tour with the photographer (for the latter please contact Valentina Culley-Foster directly via email)
Opening: Thursday, 6 July, 18.30-20.30
The Embassy of Ireland presents "Borderlands", an exhibition by photographer Valentina Culley-Foster. This exhibition comprises two projects "From the North to the Republic" and "'Berlin Wall Trail: Space in Flux" both of which explore borders and their legacy. "From the North to the Republic" paints a portrait of the differences and similarities of communities from Derry across the border between Northern Ireland and Ireland's scenic County of Donegal. As the future of border has assumed prominence in the context of Brexit, these images explore its past and current impact, both legally and politically and in the minds of the people who live near it.
The project has previously been exhibited at the Old Truman Brewery in London (2013) and at the Linen Hall Library in Belfast in the Northern Irish Political Archives section, where the photographer conducted the research behind the project. The book still requires a publisher for public distribution. An independently created book dummy is on permanent display at the The Library Project - For Visual & Critical Thinking in Dublin.
------------------------------
"Berlin Wall Trail: Space in Flux" follows the route of the former site of the Berlin Wall, which spans 96miles (155km) and forms the circumference of what was once the "island" of West Berlin. Although few tangible remnants of the Wall remain along the trail the space is in flux as nature reclaims the land or man contributes to the change of the landscape that is now part of a unified capital city.
------------------------------
Register for this event and enter your details followed by the code "BordersWB" into query box before Monday 03 July.