"Brigid is back!!"
Event
01 December 2019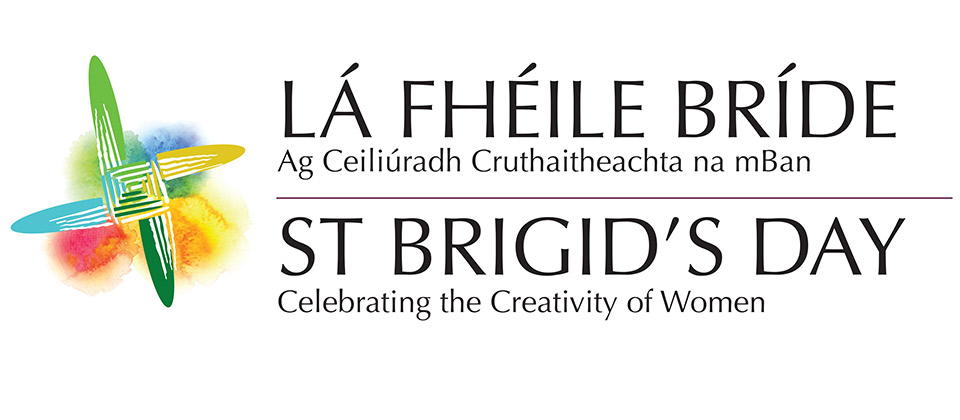 Brigid meets Berlin 2020: Emilie Pine, Danielle McLaughlin, Sinead Gleeson, Martina Devlin, Nicola Flattery, Sarah Davis-Goff, Jan Carson, Jessica Traynor
Watch the video above for a look back on Brigid meets Berlin 2019
"Brigid meets Berlin 2020"

"Brigid meets Berlin" is a two day celebration of the best of Irish Female Literary Creativity, organised by the Embassy of Ireland in Berlin.
Over two evenings Berliners can meet eight of the best Irish women writers working today. The events are all free (registration is necessary) and take place in the event space of the Embassy of Ireland.
Full details can be found below.
Please register for "Brigid meets Berlin" via our eventbrite link here.
Public Programme
Location:
All events take place in the Embassy of Ireland, Jägerstrasse 51, 10117 Berlin
Thursday 30 January:
18.00 Doors open
18.30 Lecture: "Real Life is Literature: Irish Writing Today" Dr. Catherine Toal, Professor of Literature and Dean of the Faculty, Bard College, Berlin
19.30 Readings and Panel Discussion
Jan Carson, Sarah Davis-Goff, Nicole Flattery
Moderated by Prof. Dr. Katharina Rennhak
Bergische Universität Wuppertal
Opening Night Reception
Friday 31 January:
15.30 Publishing Workshop with Sarah Davis-Goff
– Competitive Selection
18.00 Doors open
18.30 Lecture: "Tangled Roots: On Irish Women Poets" Jessica Traynor
19.30 Readings and Panel Discussion
Martina Devlin, Sinead Gleeson, Danielle McLaughlin, Emilie Pine
Moderated by Deike Diening, Tagesspiegel
Drinks Reception
Registration for limited places from 1 January
Writers
Danielle McLaughlin's short story collection, Dinosaurs on Other Planets, was published in 2015 by The Stinging Fly Press. A German edition will be published in 2020 by Luchterhand. In 2019 Danielle won the Sunday Times Audible Short Story Award and was a recipient of a Windham Campbell Prize. A novel, Retrospective, is forthcoming in Spring 2021.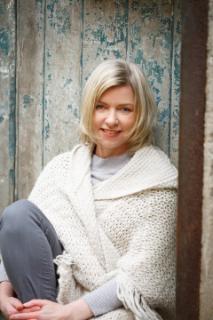 (c) Claire O'Rorke

Emilie Pine is Associate Professor of Modern Drama at the School of English, Drama and Film, University College Dublin. Emilie has published widely as an academic and critic on Irish studies, performance and cultural memory. Her first collection of essays, Notes to Self,was a No.1 bestseller, has been translated into thirteen languages, and is winner of the IACI Butler Literary Award, the Sunday Independent Award for Best Newcomer, and Book of the Year 2018 at the An Post Irish Book Awards.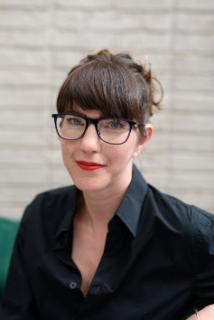 (c) Ruth Connolly

Sinéad Gleeson is a writer of essays and fiction. Her essays have appeared in Granta, Winter Papers, Gorse, Banshee and have been broadcast by BBC and RTÉ. Her debut collection, Constellations: Reflections from Life was published by Picador in 2019, and will be released in the US in spring 2020. It was shortlisted in the Best Non-Fiction category at 2019 Irish Book Awards. Her short stories have been included in Being Various: New Irish Short Stories (Faber, 2019), Repeal the 8th (Unbound, 2018) and The Broken Spiral (2017). She is the editor of three short story anthologies, including The Long Gaze Back: an Anthology of Irish Women Writers and The Glass Shore: Short Stories by Women Writers from the North of Ireland, both of which won Best Irish Published Book at the Irish Book Awards (2015 and 2016). A forthcoming antholgy, The Art of Glimpse: 100 Irish Short Stories, will be published in 2020 by Head of Zeus. In 2019, Sinéad was writer-in-residence at University College, Dublin and she regularly works as a critic (Stinging Fly, Irish Times) and moderator. She is currently working on a novel.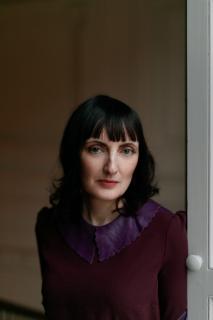 (c) Bríd O'Donoghue

Martina Devlin is novelist and journalist, born in Northern Ireland and based in Dublin. She has had ten books published, including a collection of short stories Truth & Dare, a novel about Ireland's last witchcraft trial The House Where It Happened (optioned for film), and About Sisterland, a dystopian novel about a world ruled by women.

Her work has won a number of prizes including the Royal Society of Literature's VS Pritchett Prize and a Hennessy Literary Award, while she was shortlisted three times for the Irish Book Awards. A current affairs commentator for the Irish Independent, Martina has been named columnist of the year by the National Newspapers of Ireland. She is also a PhD candidate at Trinity College Dublin and has been awarded the Pyle Bursary for her research to date.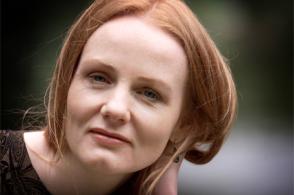 Jan Carson is a writer and community arts facilitator based in Belfast, Northern Ireland. She has a novel, Malcolm Orange Disappears and short story collection, Children's Children, (Liberties Press), a micro-fiction collection, Postcard Stories (Emma Press). Her novel The Fire Starters was published by Doubleday in April 2019 and won the EU Prize for Literature for Ireland in 2019. In 2018 she was the inaugural Translink/Irish Rail Roaming Writer in Residence on the Trains of Ireland.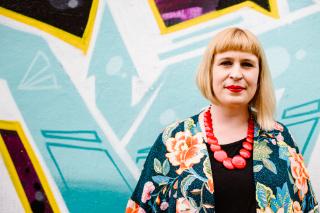 (c) Jess Lowe

Sarah Davis-Goff has written about publishing, literature and gender for the Irish Times, the Guardian and LitHub. She's co-founder of independent publisher Tramp Press, who have published Mike McCormack's Solar Bones, Sara Baume's Spill Simmer Falter Wither, and Emilie Pine's Notes to Self.

Last Ones Left Alive is her debut novel, published in the UK and Ireland by Tinder Press and in the US by Flatiron. It was nominated for the Edinburgh First Book Prize, the Not-The-Booker Prize and won the Chrysalis Award. Film rights have been optioned by Treasure Entertainment. Sarah lives in Dublin.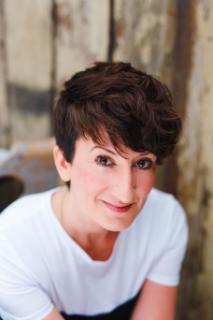 (c) Bríd O'Donovan
Nicole Flattery's short story collection 'Show Them A Good Time' was published by the Stinging Fly Press in Ireland and Bloomsbury in the UK. Her writing has appeared in the LRB, the Guardian and various anthologies. She is the recipient of the White Review short story prize and an An Post Irish Book Award. She lives in Galway.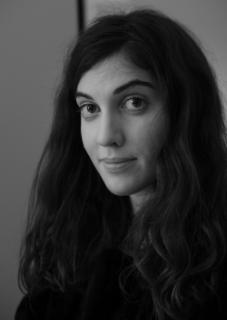 Lecturers
Dr. Catherine Toal is Professor of Literature and Dean of the Faculty at Bard College Berlin. She is a graduate of Trinity College Dublin (BA) and Harvard University (MA, PhD), and held a Research Fellowship at Emmanuel College Cambridge. Her interests are in the areas of nineteenth-, twentieth-century and contemporary literature, and the history of literary theory.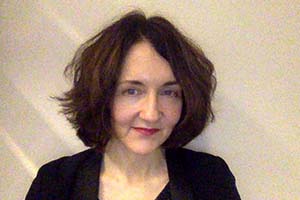 Jessica Traynor's debut poetry collection, Liffey Swim (Dedalus Press, 2014), was shortlisted for the 2015 Strong/Shine Award. In 2019 she was commissioned by BBC Radio to write a response to Swift's A Modest Proposal, and also by Music for Galway to write an opera, Paper Boat, with composer Elaine Agnew for Galway 2020 Capital of Culture. Paper Boat will premiere in June 2020. Her second collection, The Quick, was published to critical acclaim in 2018. Awards include the Ireland Chair of Poetry Bursary, Hennessy New Writer of the Year Award and the Listowel Poetry Prize.
In 2019, she edited 'Correspondences: an anthology to call for an end to direct provision' with actor Stephen Rea, bringing together artists and writers in direct provision with Irish writers. She is the 2020 Carlow Writer in Residence, the recipient of the 2020 Banagher Public Art Commission, and an inaugural Creative Fellow of UCD.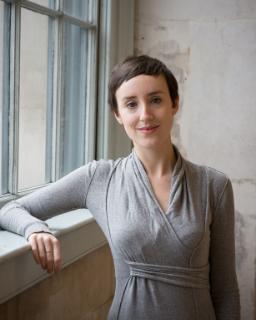 Morderators
Katharina Rennhak is professor for English Literature at the University of Wuppertal since 2009. She studied English and German at the Ludwig-Maximilians-Universität München and St. Patrick's College Maynooth, Ireland. From 1997 to 2009 she taught English Literature at the Ludwig-Maximilians-Universität where she also received her Dr. phil. (2001) and completed her Habilitation (2007). She was a Visiting Assistant Pro­fessor at the English Department of the University of Texas at Austin in the spring term of 2004. Katharina Rennhak is president of the European Federation of Associations and Centres of Irish Studies (EFACIS) and Director of the Center for Narrative Research (ZEF). She is also a member of the IASIL Executive 2016-19 and 2019-2022 (European Representative).
Katharina Rennhak is especially interested in the interaction of Irish literature and culture around 1800 and around 2000, in theories of narrative, identity, power, and relevance, as well as in the relationship between British and Irish literary cultures and histories. Her publications include two monographs, the more recent one dealing with the narrative construction of masculinities in British and Irish women writers' novels around 1800 (WVT, 2013). Among her edited collections are Women Constructing Men: Female Novelists and Their Male Characters, 1750–2000 (with S. Frantz; Lexington, 2010), Narrating Ireland in Different Genres and Media (WVT, 2016); and Relevance and Narrative Research (with M. Chihaia; Lexington, 2019).
Katharina Rennhak is currently co-editing the first collection of articles on the work of Walter Macken. Other current projects include articles which approach contemporary Irish women writers' fiction through the lens of narrative genre theories and theories of affect as well as a project on recent Irish historical fiction with a focus on the work of Sebastian Barry.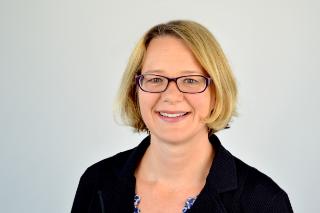 (c) Friederike von Heyden

Deike Diening, born in 1974, is a reporter for the "Tagesspiegel" in Berlin. A Wuppertal native she came to Berlin to study Journalism, English Language and Literature and Economics at the Freie Universität Berlin. Her thesis examined the sometimes small line between Literature and Literary Reportage. She taught feature writing at the UDK Berlin and Literary Reportage at the FU Berlin.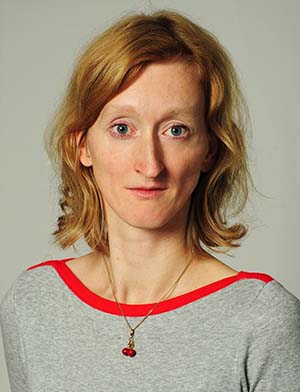 Exhibition
Roseanne Lynch (Ireland) is currently based in Leipzig, Germany for its proximity to Bauhaus, Dessau. In this photographic series Roseanne has consciously refined her approach by applying it to the pedagogical principles of the Bauhaus school's 'preliminary course: experimentation, contemplation and rigour.
Her darkroom-based practice creates images which talk of light, of architectural constructs, the medium of photography itself and the viewer's search for reference to the perceived known in the two-dimensional surface of a photographic print.
This work was made following a 3 month residency at The Bauhaus Foundation, Dessau.
Current exhibitions are the Marianne Brandt Award exhibition, Chenmitz, Germany, 'Moving Spaces', at Glucksman Gallery, UCC, Cork and and a solo show at Centre Culturel Irlandais, Paris until 20th December 2019 .
Roseanne shows nationally and internationally and has been awarded residencies, government funding and arts awards. Roseanne is represented by Nag gallery, Dublin, Ireland.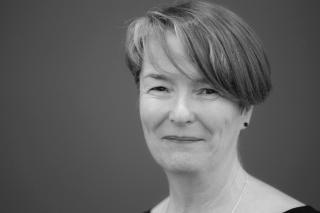 (c) Jason Grant
|