'Inspiring Ireland' 1916 Collection Day and Open Day
We hosted an 'Inspiring Ireland' 1916 Collection Day and Open Day on Saturday 19 March 2016, with over 200 visitors to the Embassy. Organised in partnership with the Digital Repository of Ireland and Irish in Britain, it was the first ever Open Day held at Embassy London and supported by the Ireland 2016 Global and Diaspora Programme.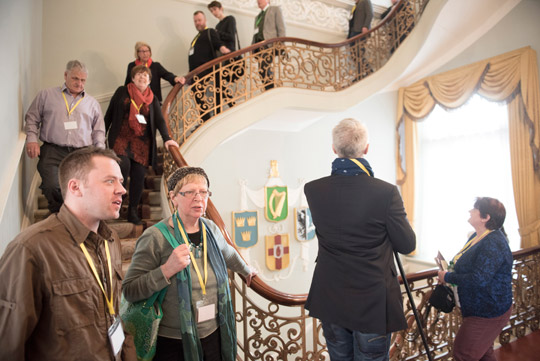 The day was designed to allow members of the public resident in Britain and with objects relevant to 1916 to bring those objects and digitise them as part of the online Digital Repository of Ireland collection. Volunteer interviewers explored the background of objects provided and an expert from University College London undertook the digitisation. Contributors came from across the UK to participate in the event, and Inspiring Ireland collected and digitised over 40 unique objects for sharing in upcoming exhibitions, including medals, correspondence, political pamphlets, photographs and even a Celtic kilt pin worn by a member of a pipe band. In particular, the story of Liam Parr, a 1916 volunteer from Manchester was recounted by his daughter, Bernadette Ward, and provided a fascinating insight into the links from Britain to the events surrounding the Easter Rising.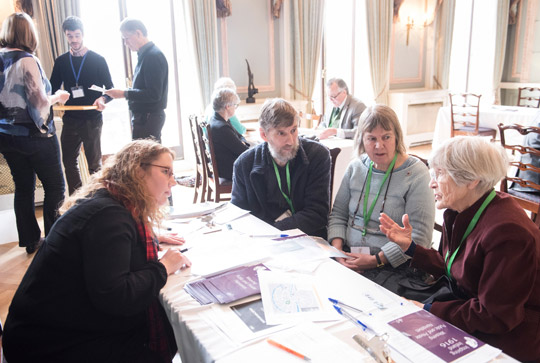 The Embassy arranged an Open Day in parallel to allow members of the public to visit the Embassy and learn more about the Ireland 2016 commemorative programme in Britain. All visitors were welcomed by Ambassador Dan Mulhall, who gave a talk on the causes and consequences of the Easter Rising and its legacy, as well as the commemorative programme in Britain. The Director of the National Library, Sandra Collins, and the Deputy Director, Katherine McSharry, gave talks which focused on the 1916-related objects in the Library's collections. Natalie Harrower, Director, and Caroline McGee, Creative Lead, of the Digital Repository of Ireland, outlined the scope of the 'Inspiring Ireland' project, its ambition to document Irish cultural heritage online, and the specific exhibitions which had been curated to date e.g. on the Women of 1916.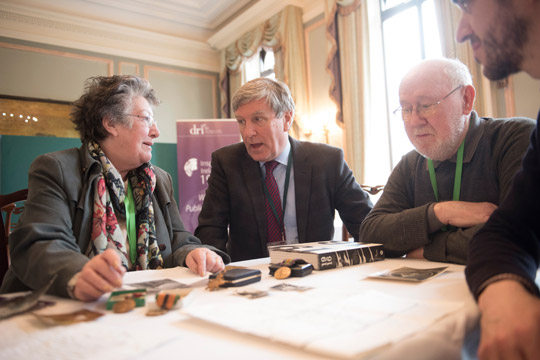 All visitors were then offered a guided tour of the Embassy by colleagues and learned about the Embassy's interesting history and Ireland's diplomatic ties here. Stay tuned for future Open Days!
Find out more about the Inspiring Ireland project.
Read more about the Embassy's Commemorative Programme in Britain.