Photographers' Gallery London – Easter Rising 1916 – the Sexton Collection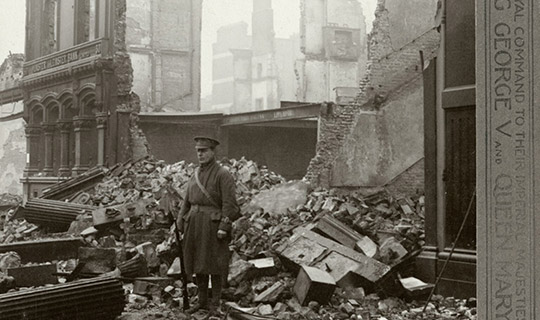 The Embassy of Ireland and the Department of Foreign Affairs and Trade's Ireland 2016 Global and Diaspora Fund are pleased to support the Photographers' Gallery in London display 'Easter Rising 1916' - an exhibition drawn from Sean Sexton's photographic collection and curated by Luke Dodd.
This exhibition investigates the significant role played by photography in informing the national consciousness that led to Irish independence, using the 1916 rebellion as a central focal point. It features approximately eighty rarely seen photographs and ephemera, including souvenir postcards, albums, stereoscopic views, press and military photographs.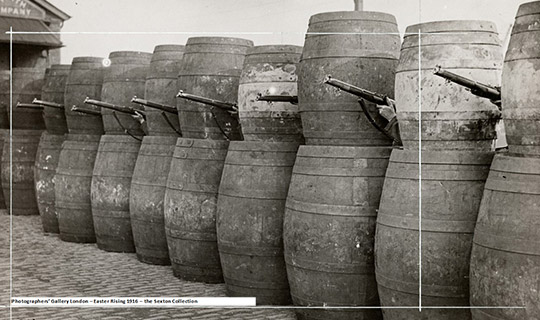 The exhibition encompasses a broad range of photographic documents of key events during the transformative years between the 1840s and 1930s. These include portraits of executed leaders, scrapbooks, collages and images of rebellion sites collected as memorabilia. Issues of authenticity and manipulation are explored in images of evictions and military drills - possibly staged for the camera. The contribution of women as active participants in the Rising is also addressed, as well as the women who practiced photography early in its development.
The exhibition is open from 22 January -3 April 2016.