Emigrant Services Advisory Committee
The Emigrant Services Advisory Committee (ESAC), formerly known as the Díon Committee, was established in 1984 to advise the Government on issues of concern to the Irish community in Britain. Apart from the Chairperson and Secretary, who are officers serving in the Embassy of Ireland in London, the Committee members serve in a voluntary capacity.
Its Terms of Reference, which were approved by the Oireachtas at the time it was established, are as follows:
to advise and report on emigrant welfare services;
to make recommendations on the provision of financial assistance towards the employment of professional workers dealing with the welfare needs of Irish people in Britain; and
to consider and make recommendations on specific questions at the request of the Minister for Foreign Affairs.
The primary function of the Committee is to make recommendations on applications from British-based organisations for funding from the Government's Emigrant Support Programme. The Committee meets three or four times a year, or as required, to assess applications and provide funding recommendations, which are then considered by Irish Abroad Unit before submission to the Minister for consideration. A members' register of interests is maintained.
The members of the Committee (2020) are: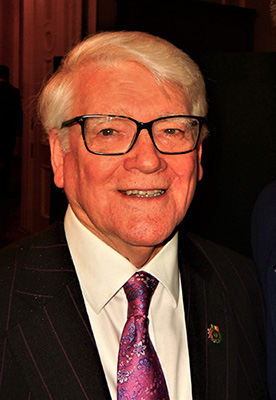 Séamus McGarry
Seamus is a member since the committee founded in 1985. Former Chairman of Federation of Irish Societies and previously Director of Safe Start Foundation London, Seamus is a Presidential Distinguished Service Award Recipient in 2013. He is Secretary of the Irish Cultural Centre London, Patron of Irish Heritage London and a Trustee of Ireland Fund Great Britain.
Sally Mulready
Former Secretary of the Federation of Irish Societies, founder of Irish Elderly Advice Network and a former member of the Council of State, Sally was also a Labour Councillor for 20 years. Sally was born in a mother-and-baby home, and spent her childhood in an industrial school in Ireland. In her late teens, she moved to London to be reunited with her mother. Sally was involved in international issues such as the anti-apartheid movement, the Chile solidarity movement, the Northern Irish civil rights movement and in the 1980s, with the Miner's strikes. Sally is a recipient of the Presidential Distinguished Service Award in 2012.
Tony Cusack
Born in Leicester to parents from Co Mayo and celebrated his Irish culture through music, dance, gaelic sports and visiting Ireland. He became involved in community based initiatives and worked for the voluntary sector for 35 years with vulnerable young people, elderly and disabled people. Tony is a professional youth and community development worker. Tony joined The Emerald Centre 20 years ago when he played gaelic football on the site where the Centre is now located.
Breege McDaid
Director - Irish Community Care (ICC); a Liverpool based charity whose aim is to ensure well informed, empowered and vibrant Irish and Irish Traveller communities in the North West of England. ICC is a leading participant in the provision of support, information and guidance for all Irish communities. Born in Donegal and a UCD graduate (1983); Breege moved to the UK in the 1980's. She has been instrumental in developing and sustaining a range of professional and quality assured services to meet the needs of more marginalised and excluded members of our communities. Breege received the Irish Presidential Distinguished Service Award in 2018.
Joe Browne
Originally from Tipperary, Joe is a solicitor. Formerly traveller's project manager in Irish Chaplaincy, Joe is Treasurer of The Traveller Movement.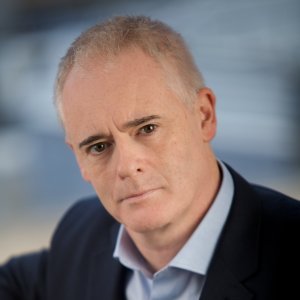 Bill Dee
Chief Executive of Listening Books, a National charity with 90,000 members. He is a former trustee of Irish in Britain. Bill is also the former Independent Person to the Standards Committee, London Borough of Southwark and a former member of the Independent Advisory Group to the City of London Police. In addition Bill has served in a variety of advisory and board roles across the Public and Third sectors. Bill was elected a Fellow of the Royal Society of Arts in 2005 and is also a Fellow of the Chartered Management Institute. He was a Finalist at the Director of the Year Awards in 2013 (London and the South East) in the Public and Third Sector category.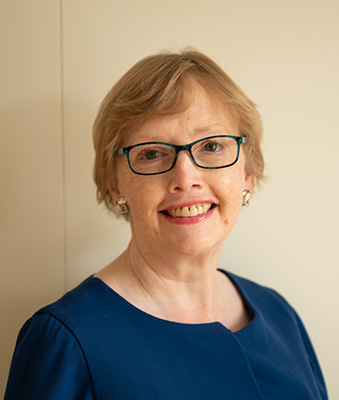 Niamh O'Donnell-Keenan
Former Finance Director of the Telegraph group. She is a Chartered accountant and former Vice-Chairman of the Chartered Accountants of Ireland London branch. Previously Niamh was Chair and current trustee of Proms at St Jude's, a registered charity. Former board member of the Irish Women's Survivor Support Network (UK).
Catriona Logan
Catriona Logan is the Festival Director of Celtic Media Festival, an international media industry festival celebrating the languages and cultures of the Celtic Nations and Regions in the media and creative industries, and has been in the position since June 2011, coming from an extensive background of television production, both studio and OB, as well as rights management. Catriona studied television production in Dublin, before working on various productions in entertainment, news and sports in London and Glasgow.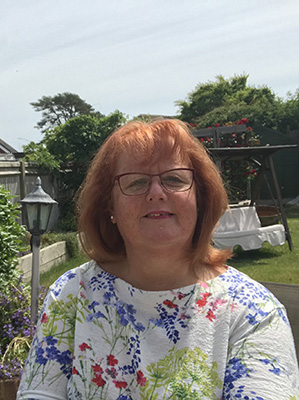 Ellen Stafford
Ellen has been involved with the Irish Community in Britain for nearly 20 years. Former Director of Irish Community Services she was instrumental in developing and expanding accredited services to meet the needs of the older Irish community in Greenwich, Bexley & Lewisham. Ellen graduated with a BSc from Surrey University, she has spent most of her time working in a variety of Nursing roles and working within the Charity Sector.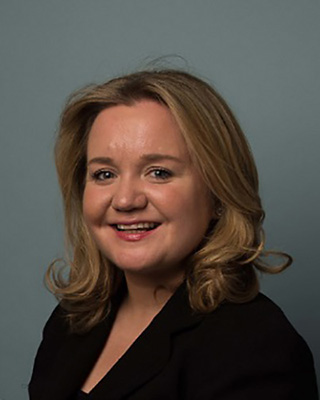 Grainne Mellon
Grainne is a barrister practising in Garden Court Chambers in London. She has previously lectured in International Human Rights Law at the London School of Economics, where she was a Visiting Fellow at the Centre for Human Rights. Grainne is the Chair of the London Irish Lawyers Association.
Liam Haughton
Member of the Tyneside Irish Cultural Society, Liam was born in Bedfordshire to parents from Wexford and Meath. He has worked in the Utilities and Civils industry for over 30 years in Ireland, Australia and Britain. Liam was instrumental in bringing natural gas to Northern Ireland. He is a keen follower of GAA sports.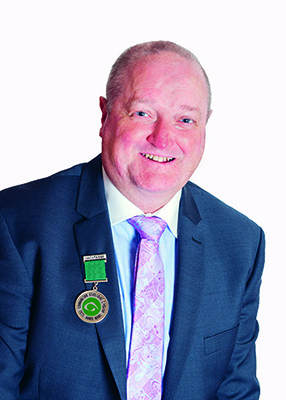 Vincent Jordan
Vincent Jordan was born in Birmingham in 1954. From an early age to the present day Vincent enjoyed Traditional Irish Music. His father was a fiddle player, having been taught by the travelling community, in his native County Mayo. Vincent served for over 30 years in the police service, before becoming a music teacher at a local college, having qualified via a Cert/Ed, and the successful completion of the TTCT (Teastas Teogaisc Ceolta Tire), a course for teaching Traditional Irish Music delivered by Comhaltas Ceoltóirí Éireann. Having served as a volunteer on the Birmingham St. Patrick's Festival, The Birmingham Irish Society, Birmingham Irish Association, two local school Governing bodies, Vincent is presently the President of Comhaltas Ceoltóirí Éireann.