Ireland and Jordan Relations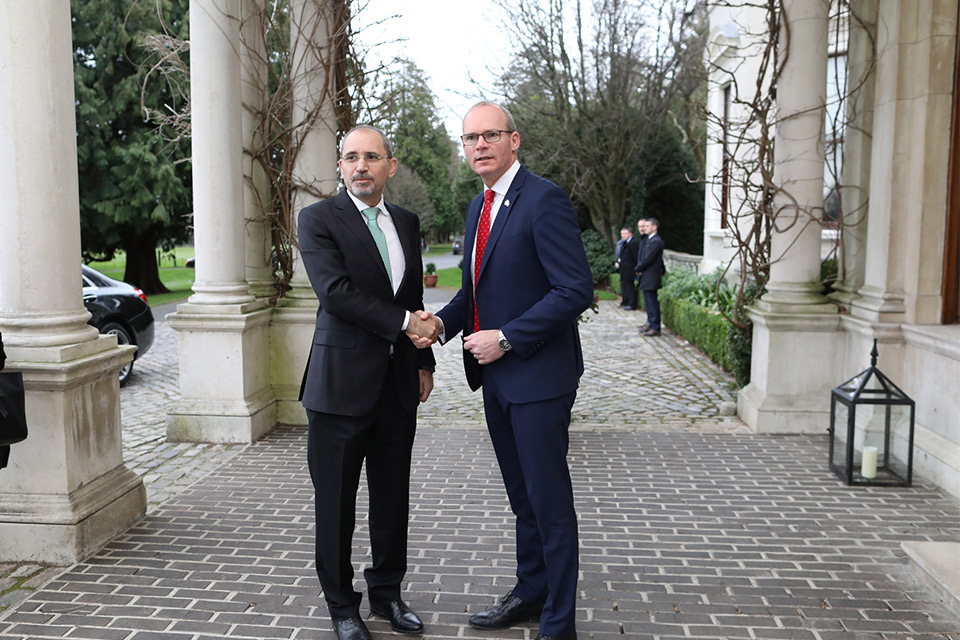 Ireland's announcement of plans to open a new Embassy in Amman in 2019 was warmly welcomed by Jordan.
Ireland's first resident Ambassador to the Hashemite Kingdom of Jordan Dr Vincent O'Neill presented his credentials to His Majesty King Abdullah II on 6 March 2019.
There has been an increased number of high-level meetings between Ireland and Jordan recently as the warm bilateral relationship has developed further.
His Majesty King Abdullah II visited Ireland in June 2016.
The Tánaiste visited Jordan in June 2018 and the Foreign Minister of Jordan, Ayman al Safadi reciprocated by visiting Ireland in February 2019.
Minister of State at the Departments of An Taoiseach & Defence with Special Responsibility for Defence, Paul Kehoe T.D. visited Jordan in March 2019.
Since 2012, Ireland has contributed over €118 million to the international response to the Syria crisis, including almost €9 million to Jordan through the UN's Jordan Humanitarian Fund and NGO partners. Ireland also provides global support to UNRWA, which supports Palestinian refugees, including those in Jordan.
With regard to the bilateral trade relationship, the Government of Ireland sees significant potential for growth in trade between Ireland and Jordan. Trade promotion will be a key focus of the new Embassy in Amman.