Irish Exhibition at Lithuania Design Week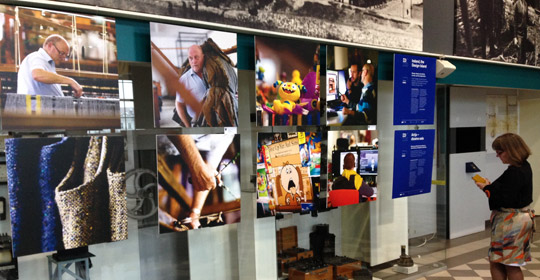 As part of the Year of Irish Design, the Embassy of Ireland is pleased to cooperate with Lithuania Design Week, and Irish Design 2015 to showcase the work of some of Ireland's leading designers.
Joining other exhibitors at the 'Energetikos ir Technikos Muziejus' (Lithuania's Energy and Technical Museum) in central Vilnius, the focus of Design Week's events, the Irish exhibition consists of a series of photographs on the theme of 'Designers at work'. The photographs are intended to demonstrate the broad range of quality design work undertaken in Ireland, and include industrial design, traditional crafts, the creative industries and fashion.
Design Week was officially opened on Monday, 4 May, and the exhibition will be on display throughout the week.
Irish Design 2015 is a programme exploring, promoting and celebrating Irish design and designers through events and activities on the island of Ireland and in international capitals of design and commerce. The photographs in this exhibition are taken from a larger exhibition of 300 photographs by Peter Rowan which will be on display in Dublin Airport in 2015.