Helen Mc Entee, TD Minister of State for European Affairs of Ireland was visiting Lithuania
News
28 February 2019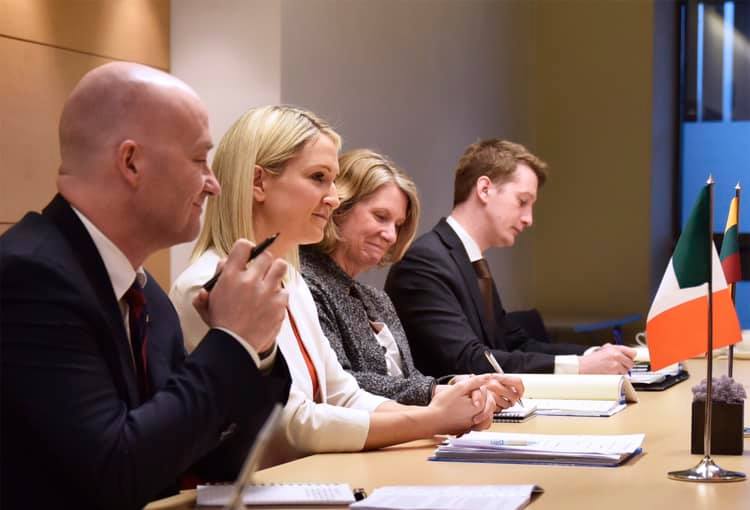 On the 27th -28th of February, 2019, Helen Mc Entee, TD Minister of State for European Affairs of Ireland was visiting Lithuania.
She met with her colleagues at the Foreign Ministry and the Parliament of the Republic of Lithuania to discuss Brexit and the future challenges of the EU.
The Minister of State also shared Ireland's position on the current political events with students of Vilnius University Institute International Relations and Political Science.