President of Ireland meets with H.E. Ms. Dalia Grybauskaite, President of Lithuania
News
20 June 2018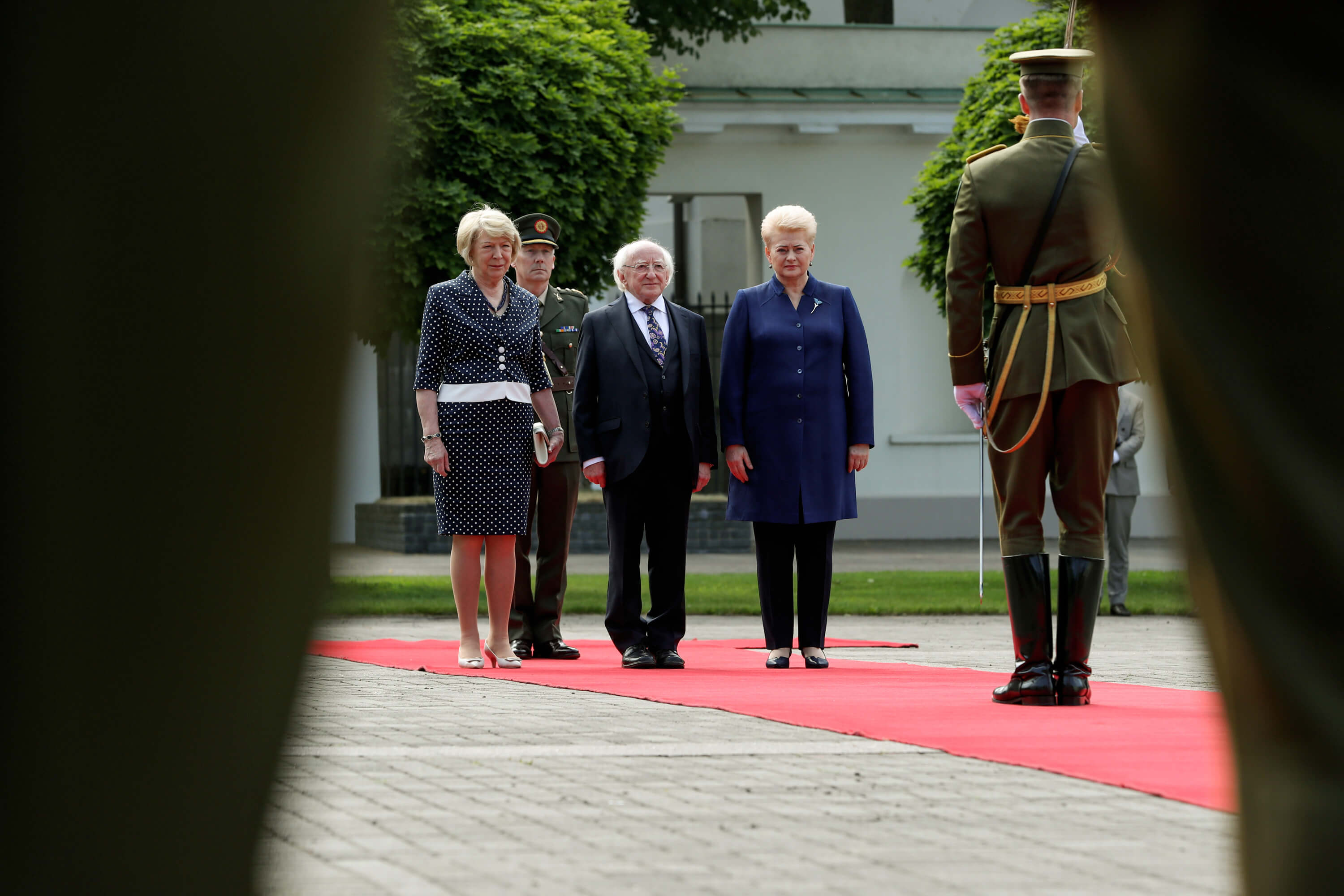 On the 18th -19th of June, 2018, the President of Ireland Michael D. Higgins visited Lithuania. The Irish head of state was coming on a two-day official visit at the President's invitation.
The visit comes in a year that Lithuania celebrates the centennial of its restored independence and will highlight the friendship and strong ties that exist between the two nations.
The presidents of Lithuania and Ireland discussed bilateral relations, EU and Brexit-related issues as well as European security. Ireland is a neutral country, but it well understands the conventional and hybrid threats posed by Russia to Europe and is actively engaged in PESCO, the process of deepening defence cooperation among EU Member States.
Following a ceremonial welcome at the Presidential Palace in Vilnius, President Higgins signed the Distinguished Guests' Book and had a bilateral meeting with the President of the Republic of Lithuania, H.E. Ms Dalia Grybauskaite.