The Embassy
Practical information on who we are and how to find us.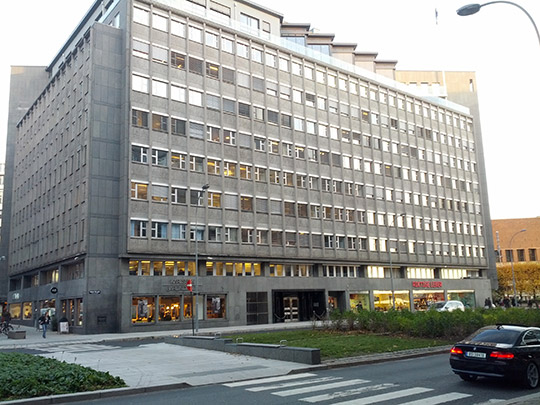 Directions to the Embassy
Directions to the Embassy
Floor 6, Haakon VIIs gt. 1 | 0244 Oslo
The Embassy is on the 6th floor of a modern office block, located in Oslo city centre, close to the National Theatre train and transport hub.
Embassy Closure Dates
Embassy Closure Dates 2017
The Embassy will be closed on the following dates but will continue to provide emergency assistance to Irish citizens:
Monday 2 January
Thursday 13 April (Maundy Thursday)
Friday 14 April (Good Friday)
Monday 17 April (Easter Monday)
Monday 1 May (May Day)
Wednesday 17 May (National Day of Norway)
Monday June 05 (Whit Monday)
Monday 30 October (Public Holiday in Ireland)
Monday 25 December (Christmas Day)
Tuesday 26 December (St Stephen's Day)
Embassy Opening Hours
Embassy Opening Hours
The Embassy is open Monday to Friday from 08:30 until 16:30. Consular call-in hours for the public are from 09:00 until 16:00.