Irish Culture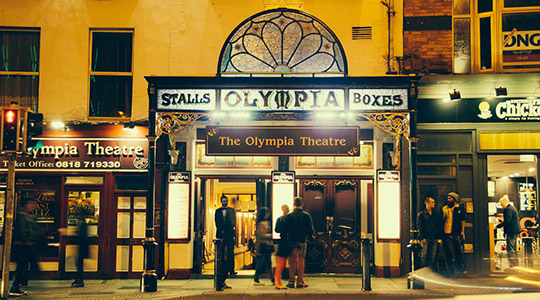 By showcasing Ireland's rich cultural heritage, we can reap long-term and positive benefits for Ireland's reputation and its relationship with the people of Portugal and assist in maintaining a connection between Portugal and the Irish heritage.
Culture & Heritage
Our culture
Ireland's culture is a unique national strength and a source of particularly strong links between Portugal and Ireland. It's one of our greatest competitive advantages, acting as a "door opener" that converts into jobs, trade, investment and tourism. It's also our most effective way of connecting with the Irish community.
What we do
We're involved in a broad range of cultural activities, which raise awareness of Ireland and also enhance our ties with Portugal. We promote cultural relations through a number of initiatives:
Embassy cultural initiatives
For more information on the cultural initiatives which the Embassy supports throughout the year, including in the fields of music, literature, theatre or film, see the Embassy's news and events.
Get involved in Irish community activities
Over the years, generations of Irish people have made invaluable contributions to all aspects of life in their new homes, in politics, the arts, business and sport. Their patriotism co-exists with the contribution they have made in their new communities.
The Irish Association and the St. Patrick's Society of the Algarve welcome any new members who wish to actively participate, or simply to enjoy performances and activities of Irish interest and to meet the local Irish community. St. Patrick's Society of the Algarve (Chairman: Damian Clarke / Main point of contact: Alan Camplin-Smith - st.patricks.society.algarve@gmail.com)
Learn more about our engagement with Irish communities abroad: