New to Portugal?
If you have recently moved to Portugal, it can take some time to adapt to your new surroundings. It may be beneficial to meet with other people who have been in a similar situation that can provide you with general advice, information and guidance.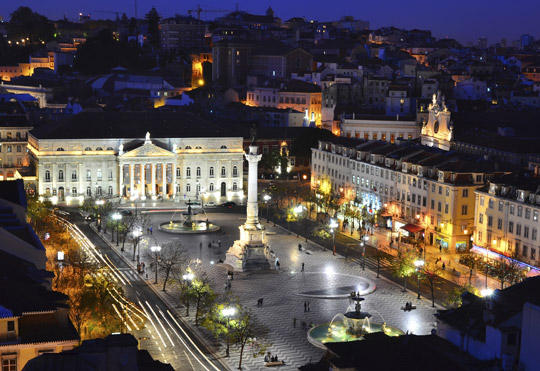 There are a number of organizations and societies in Portugal, some of which are listed below:
Ireland Portugal Business Network
St. Patrick's Association of the Algarve
High Commission for Immigration and Intercultural Dialogue (ACIDI)
International Women in Portugal
Anglo Info – Global Expat Network
St. Patrick's Society of the Algarve (Chairman: Damian Clarke / Main point of contact: Alan Camplin-Smith - st.patricks.society.algarve@gmail.com)
The Embassy has a list of English speaking religious services available throughout the country that can be provided on request.
It may be beneficial to sign up to the Embassy mailing list for networking and cultural events and news on arrival in Portugal. This can be a good way of meeting people and making contacts.
For general information on Portugal, the official website of the Portuguese government promotion agency contains much useful information in English on all aspects of the country.
It is recommended that Irish citizens travelling or living abroad register their contact details with the Department of Foreign Affairs and Trade. The information will allow us to contact you and provide assistance, where possible, in the case of an unforeseen crisis such as a natural disaster or civil unrest, or if you have a family emergency while you are overseas.
Residency and Entry Requirements
Irish citizens must hold a valid Irish passport when entering and leaving Portugal. You should be aware that whilst you are in Portugal, you are required by law to carry ID at all times.
All EU citizens who intend to remain for longer than three months in Portugal should apply for a Residence Permit. More information on residency and entry requirements can be found on the website of the Portuguese Immigration and Citizenship Service.
Working and studying in Portugal
Irish citizens and their spouses do not need a work permit to work in Portugal.
If you wish to study in Portugal or enrol your children in a school, you should have your leaving certificates authenticated before leaving Ireland.
Lists of International schools can be obtained from the Embassy.
Driving in Portugal
Ensure that you hold a full and valid Irish or international licence. Driving in Portugal is on the right. You should familiarise yourself with the Portuguese rules of the road. The speed-limit is generally 50 km/h in built up areas, 90 km/h on main roads and 120 km/h on motorways. The speed limit on dual carriageways is 100 km/h. Fixed cameras and mobile police patrols carry out speed checks. If found to be speeding, you will be fined and your licence may be confiscated immediately by the police.
Most motorways are subject to tolls. Ensure that you have enough money with you to pay tolls before setting out on your journey, as Irish credit cards are not always accepted by the machines in toll booths.
There are severe penalties in Portugal for driving under the influence of drugs and alcohol. The alcohol limit is 0.5 g/l. If you are caught with alcohol in your system while driving it can lead to heavy on-the-spot fines, confiscation of your licence and/or imprisonment.
Legal and Medical Services in English
The Embassy of Ireland keeps lists of English-speaking lawyers and doctors in Portugal. These lists are provided by the Embassy for the convenience of Irish Citizens but in no way represents an endorsement by the Embassy of the services provided.
For more information, please contact us.