Irish Culture
By showcasing Ireland's rich cultural heritage, we can reap long-term positive benefits for Ireland's reputation and its relationship with the people of Russia. We aim to promote Irish culture in a variety of ways and in cooperation with a number of organisations both at home and abroad.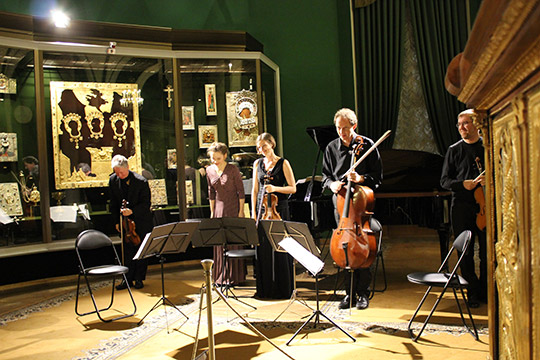 Leaving Saint Patrick's Day to one side for the moment, the level of Russian interest in Irish culture is extraordinary, and goes back several centuries. The work of Thomas Moore is well known in Russia, particularly in St. Petersburg. Irish literature, particularly the work of Shaw, Wilde, Yeats and Joyce, is well-known to the widely-read Russian public. A statue of James Joyce stands in the grounds of the State Library for Foreign Literature in Moscow. Irish composer John Field spent much of his life in Moscow and died here in 1837. His compositions remain popular, and are widely regarded as having influenced some of Russia's best classical pianists and musicians.
There is a strong interest in Irish traditional music in Russia, with Irish musicians frequently travelling to perform gigs in Moscow and elsewhere. Irish dancing is also extremely popular, with the Moscow Feis regularly hosting upwards of 750 dancers at its annual competition in Moscow. There are also various links in the educational field, with Irish language and Irish studies courses being provided at Moscow, Saint Petersburg and Veronezh Universities.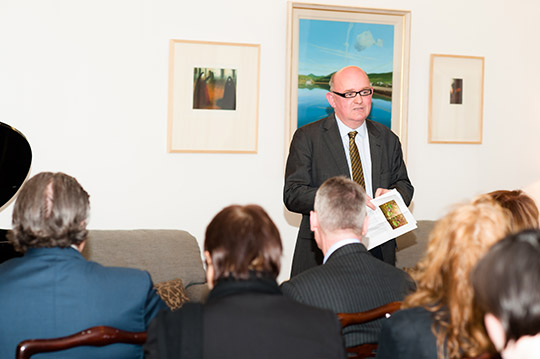 The Embassy supports a range of cultural activities throughout the year both on its own initiative, and also in cooperation with partner organisations such as the Irish Business Club.
The main focus of our efforts of course concentrates on Saint Patrick's Day when the annual Parade and Irish Week of events take place in Moscow. These include the Irish film festival, the Irish comedy festival, and also a huge number of gigs and performances by top Irish bands and traditional musicians.
If you are interested in Irish culture or would like to be added to our mailing list for events then please contact us. Also, check out our Facebook page as we regularly post information on upcoming gigs and events.