Irish Culture
The Embassy is proud to support Irish Culture and we are delighted that it enjoys such a prominent position in Southern Africa.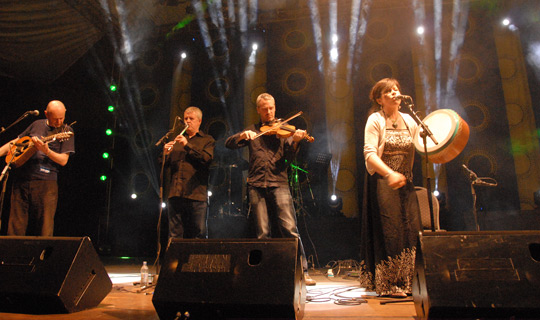 The Government of Ireland supports the promotion of Irish Culture globally through Culture Ireland. Culture Ireland provides grants and other assistance to Irish artists, musicians, theatre groups, dance companies and other cultural practitioners. Culture Ireland has supported a range of activities in Southern Africa this year including the participation of the Irish traditional music band Dervish at the Harare International Festival of the Arts. Culture Ireland also supported the Fishamble Theatre Company's performances at the National Arts Festival in Grahamstown, South Africa.
The Irish community associations play an important role in promoting Irish culture also. They regularly host exciting events featuring modern and traditional Irish culture. Please visit the Irish Associations section of this website to find out more about associations in your region. There are also a number of traditional music and dance groups in South Africa and Zimbabwe and the Irish Associations will be able to provide further information.
There are often Irish cultural events and performances hosted in the cities of South Africa. Irish dance is particularly popular and there have been a number of dance companies putting on shows in Johannesburg and Cape Town. There are also smaller events such as musical performances hosted at Irish pubs in the region.