Visiting Ireland
Ireland remains a popular tourist location with 6.8 million overseas tourist visits in 2013. It is one of the fastest growing sectors within the Irish economy, which is estimated to be worth almost €4 billion each year.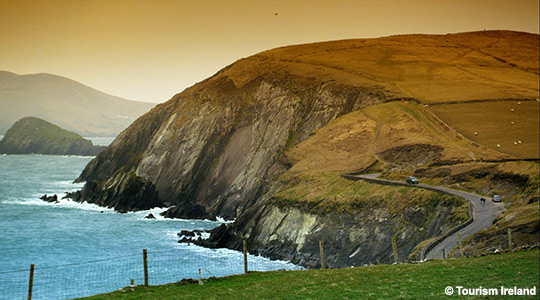 Ireland's main tourist attractions include its rich cultural heritage, scenery, friendly people and relaxed way of life. It is also a popular location for sporting enthusiasts with numerous golf courses, plus fishing, cycling, riding, water sports and other activities.
Regrettably there are no direct flights between South Africa and Ireland, but it is a straightforward connection through airport hubs in Europe or the Gulf States. South African tourists to Ireland are particularly drawn to the history, the dramatic scenery, the warmth of the welcome and the wide range of leisure pursuits. Irish food and drink are also particular attractions for South African visitors, who report that Ireland is a good value long-haul destination.
Tourism Ireland promotes Irish tourism in South Africa through large scale publicity campaigns and targeted market interventions. You may have noticed Table Mountain turning a curious shade of green during the month of March in recent years – that was Tourism Ireland! Their "Global Greening" campaign sees landmarks around the world lit up green for St Patricks Day each year, from the Sydney Opera House to the Great Wall of China to the Pyramids and Great Sphinx of Egypt. We are proud that Cape Town has participated in this campaign, which is the centrepiece of a range of major promotional campaign across South Africa.
The Embassy works closely with Tourism Ireland to support their efforts. There are also other tourism promotion agencies active in Ireland and around the world. The following links can provide you with more information on Ireland as a tourist destination: