Ambassador Neary addresses the 20th Conference of the OPCW
Ambassador Neary delivers Ireland's national statement at the 20th Conference of the OPCW
From the 30 November- 4 December, the 20th Conference of States Parties to the Organisation for the Prohibition of Chemical Weapons (OPCW) took place in The Hague. Ambassador Neary opened Ireland's national statement by noting the enormous progress made in ridding the world of chemical weapons since their first large-scale use during World War I.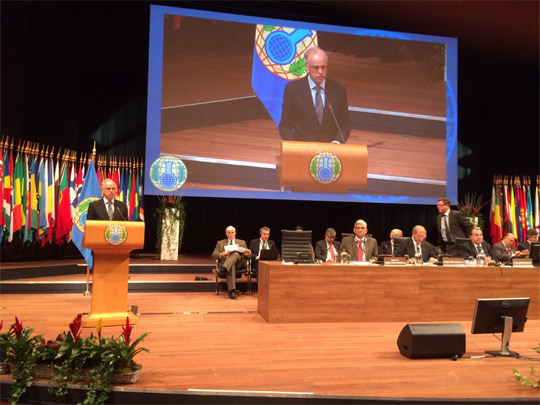 In addition to promoting the destruction of existing chemical weapons stockpiles, the ongoing allegations of chemical weapons use in Syria have been a focal point of the organisation's work since 2013. More information on the work of the OPCW can found at: https://www.opcw.org
National Statement of Ireland at the 20th Session of the CSP of the OPCW.