Ambassador visits University of Utrecht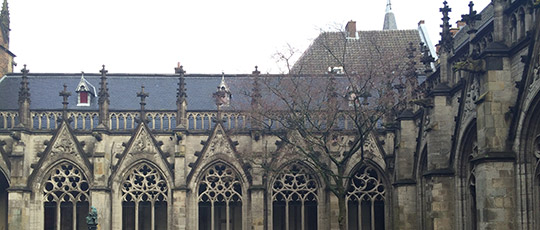 Ambassador Neary visited the historic city of Utrecht to discuss plans for Yeats Day 2015.
The University, in conjunction with the Embassy will hold a symposium, provisionally entitled "Yeats in Europe" on the 18th and 19th June to celebrate the 150th anniversary of the birth of W.B. Yeats. The symposium will include lectures and discussions on Yeats by a number of guests from the Netherlands, Belgium, The United Kingdom and of course Ireland. A special poetry booklet, to compliment the symposium will be produced by members of the Utrecht Poetry Guild.
Full details for the Symposium will be available in the coming weeks.