Iconic IAMSTERDAM Turns Green
As part of the Global Greening initiative the iconic "IAMSTERDAM" monument, in Museumplein, Amsterdam turned green on St. Patrick's Day.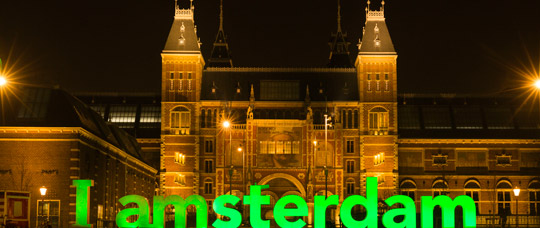 2015 is the sixth year of Tourism Ireland's Global Greening initiative and over 180 iconic landmarks and sites across the world went green, marking St Patrick's Day and kicking off the tourism season.
St Patrick's Day and Global Greening trended on social media across the globe, as news media around the world featured the island of Ireland and the 'greenings' in their bulletins and broadcasts, in newspapers and online, helping to keep the island of Ireland in the global publicity spotlight and promote holidays in Ireland.