Ireland's Economic Footprint across the United States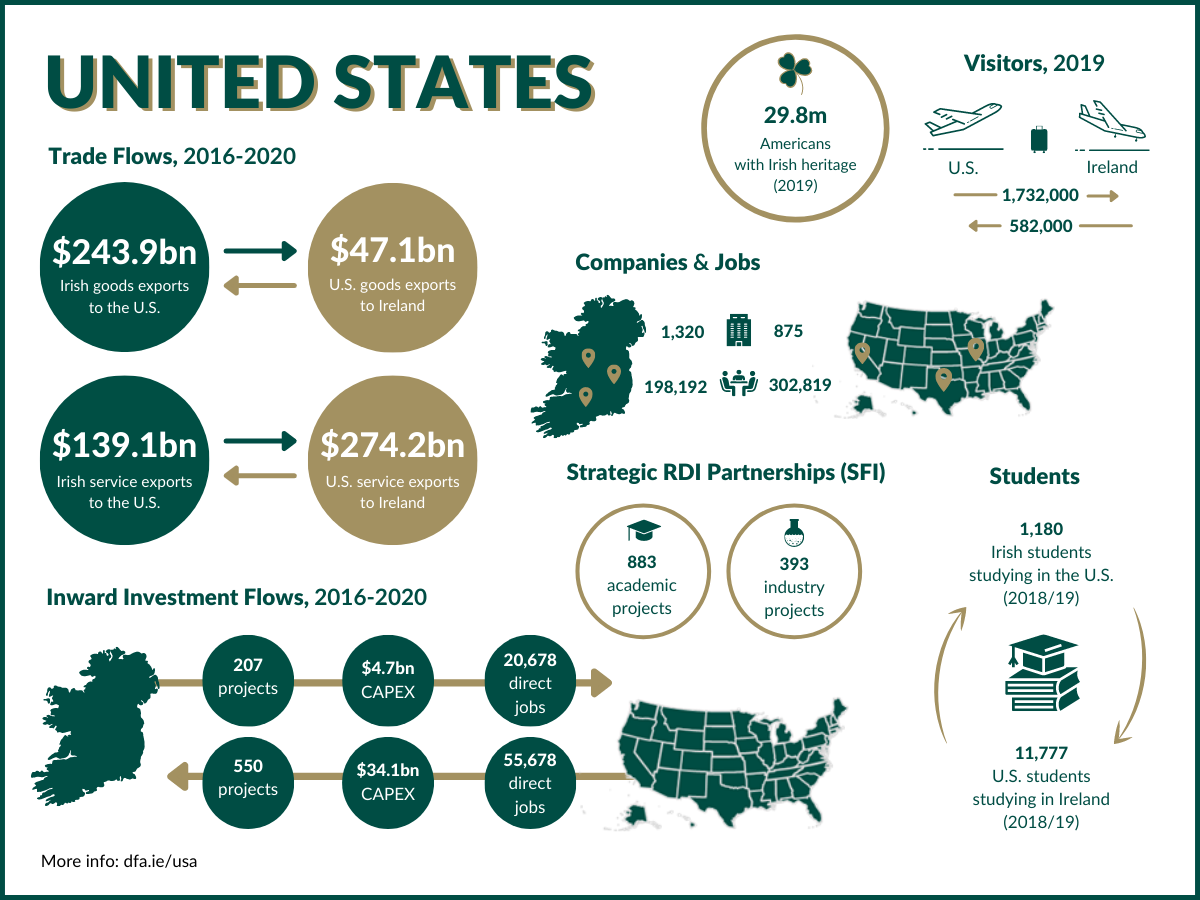 The Embassy of Ireland and the Department of Enterprise, Trade and Employment launched a project in 2021 to map Ireland's economic footprint across the United States.
The Embassy worked with OCO Global to analyse the trade and investment flows that have taken place over the last five years, and the number of companies and jobs that are now established in both directions. Other important indicators were also analysed, such as the number of strategic RDI partnerships that have taken place, and the number of international students and passengers travelling in both directions.
The work was completed in early 2022 and has produced 26 one-page factsheets, each setting out the powerful two-way economic connections that exist between Ireland and the United States. The factsheets display information across a range of economic indicators for each region of the country, and across 20 States where Ireland's connection is particularly strong. From Texas to Minnesota and from North Carolina to Utah, the economic partnerships with Ireland run wide and deep. Significant investment and employment is being created on both sides of the Atlantic and universities and research centres are working together to come up with solutions to the world's most pressing challenges. Ireland is the United States 9th largest source of foreign direct investment and Irish companies employ over 300,000 Americans. We hope the infographics present some of this picture. We are of course conscious that there are lots of other States that Ireland has a strong presence in, and the Embassy is considering how best to extend the project to reflect these areas also.
For further information about this project, please review the methodology document and contact the Embassy if you are interested in learning more about Ireland's economic footprint in the United States and how we are working to further grow and develop same.
Please see here for the project's methodology.