First Citizens' Dialogue on the Future of Europe takes place in Galway
News
14 February 2018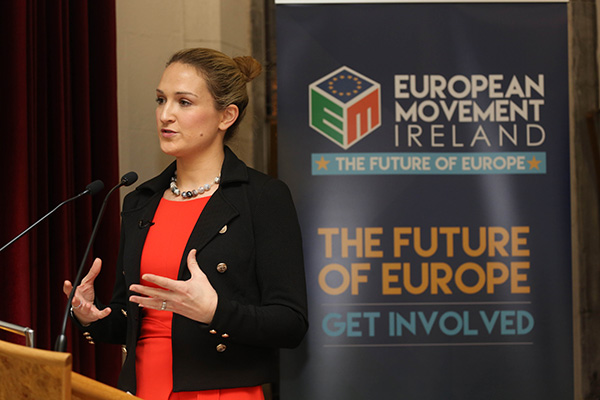 First Citizens' Dialogue on the Future of Europe takes place in Galway. 8th February 2018
Minister of State for European Affairs, Helen McEntee T.D., launched the first regional Citizens' Dialogue on the Future of Europe in Galway on Thursday 8th February.
In her opening remarks, Minister McEntee said:
"Tonight is about listening to your views and concerns. It is not about convincing anyone that the European Union is perfect and has all the answers. The debate is part of a wider debate taking place across Europe. We hope that it will help us formulate Ireland's contribution to the future of Europe ahead of the elections to the European Parliament next year."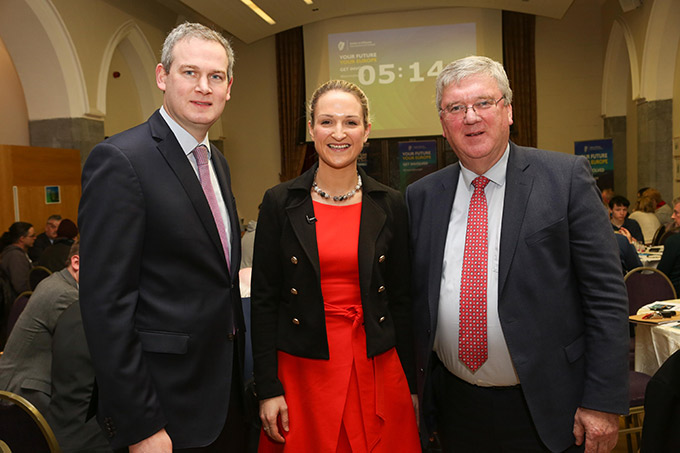 The event, hosted in partnership with European Movement Ireland at NUIG, brought together participants from across Connacht in a lively debate centred on five key themes:
A prosperous and competitive Union;
A safe and secure Union;
A sustainable Union;
A socially responsible Union, and
Shaping globalisation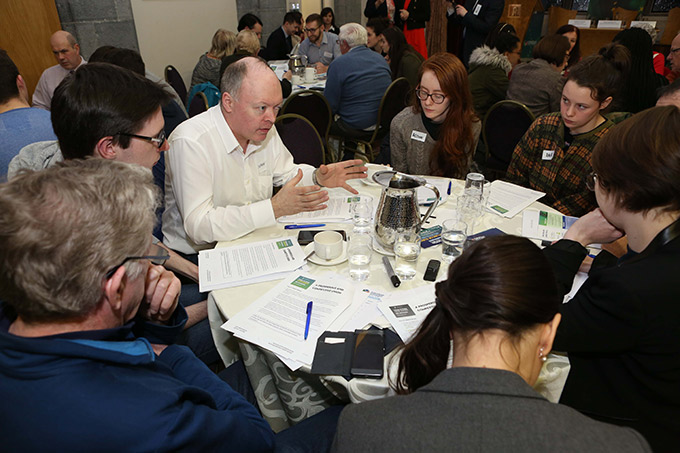 Key issues which emerged in Galway included the importance of education, language and skills training, and the need for better communication and engagement both at the EU and the national level, to facilitate a better understanding of the work of the EU and its impact on Ireland.
The event is part of a larger, ongoing process of consultation and engagement on the Future of Europe being undertaken by the Government across Ireland. The next regional dialogue will be held in Cork on 22nd February 2018, followed by events in Donegal and Meath, and culminating in a National Dialogue on Europe Day, 9th May, in Dublin. To see how you can get involved, visit our events page.