Message of Sympathy from Ambassador Anne Anderson on the passing of Norman McClelland, 20 July 2017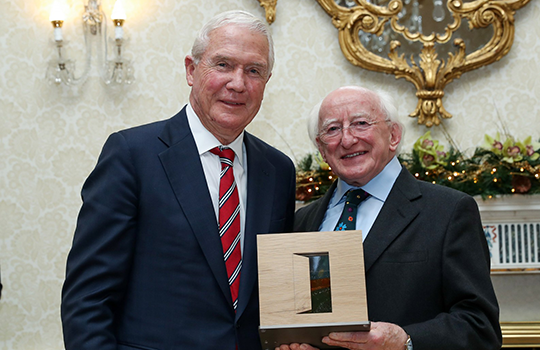 I was saddened to learn of the death of Norman McClelland and, on behalf of the people of Ireland, I would like to extend my deepest condolences to his family and many friends.
Norman leaves behind him a remarkable legacy of successful entrepreneurship and devotion to public service. The thriving Irish culture in Arizona is due largely to Norman's leadership, dedication and very generous philanthropic endeavours, including as a founder of the Irish Cultural and Learning Foundation in Phoenix. I know it was a moment of tremendous pride for Norman to receive last year the Presidential Distinguished Service Award from the President of Ireland in recognition for his commitment to promoting Irish culture and history.
Ar dheis Dé go raibh a anam.
Ambassador Anne Anderson
20 July 2017