Trade mission by the Taoiseach to the U.S. West Coast
An Taoiseach, Leo Varadkar visited the US West Coast on a trade mission from 1-3 November 2017
The primary focus of the visit was on growing trade, investment and tourism opportunities between Ireland and the US, and on highlighting Ireland's priorities in the context of Brexit and other international developments. The programme included a series of meetings with client companies and representatives of the IDA, Enterprise Ireland and Tourism Ireland in San Francisco, Silicon Valley, and Seattle.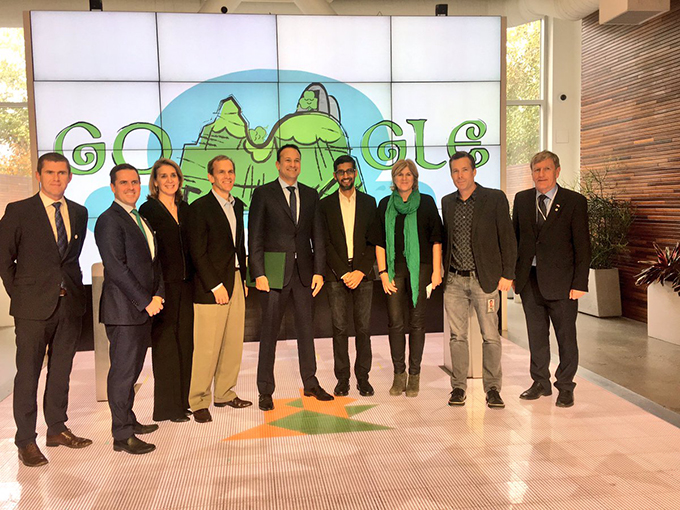 Speaking ahead of the trip the Taoiseach said:
"My visit to the US West Coast is a valuable opportunity to engage with major business leaders and further strengthen the economic relationship between Ireland and the US. I will highlight Ireland's position as an island at the centre of the world, our strong commitment to EU membership and our status as a gateway for US firms into Europe and other global markets."
During the visit, the Taoiseach highlighted his goal of doubling Ireland's global footprint over the next seven years to maximise opportunities for growth and prosperity for Irish people at home and abroad. More than 230 companies which are headquartered on the US West Coast employ over 47,000 people in Ireland and in turn more than 130 Irish companies operate on the West Coast. The region is also increasingly accessible, thanks to the recent re-opening of a number direct flight routes to and from Ireland.
During the trade mission, the Taoiseach met with Apple CEO Tim Cook, Facebook CEO Mark Zuckerberg and senior executives from Amazon, Microsoft and Google, as well as potential new investors into Ireland. While at Facebook Headquarters, Mark Zuckerberg announced that its Irish operations will be growing in 2018 with hundreds more jobs across their teams.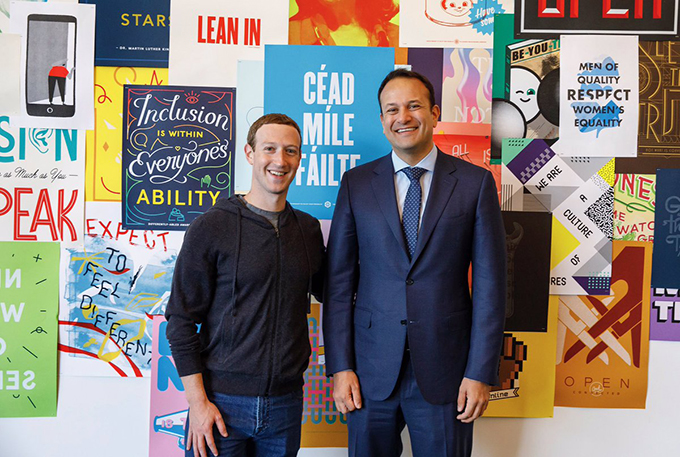 In San Francisco, the Taoiseach opened the new offices of Enterprise Ireland client company Linesight, and had the opportunity to tour LucasFilm ahead of the release of Star Wars: The Last Jedi, which was partially shot in Ireland.
The Taoiseach was also delighted to meet with members of the Irish community and to promote the strong cultural links between Ireland and the West Coast. One in ten residents of San Francisco and Seattle claim Irish ancestry.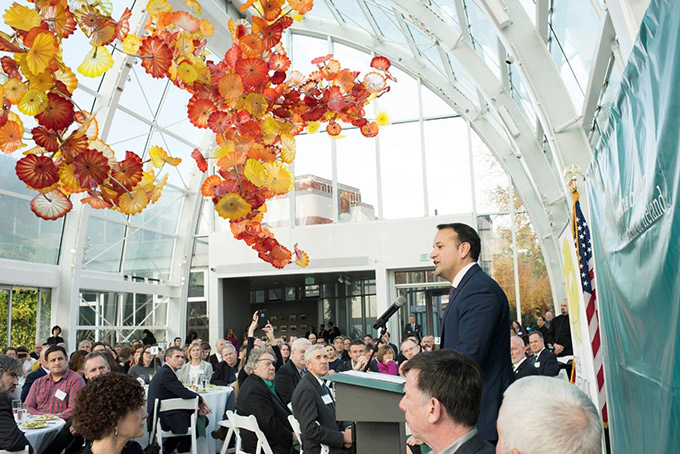 The Taoiseach was honoured to be given the key to San Francisco at a special ceremony in City Hall. The key was presented after the Taoiseach visited a memorial to Harvey Milk, the first openly gay elected official in the history of California. The Taoiseach was presented the key to the city by the late Mayor Ed Lee. The Taoiseach was very sorry to learn of his passing shortly after his visit to the West Coast.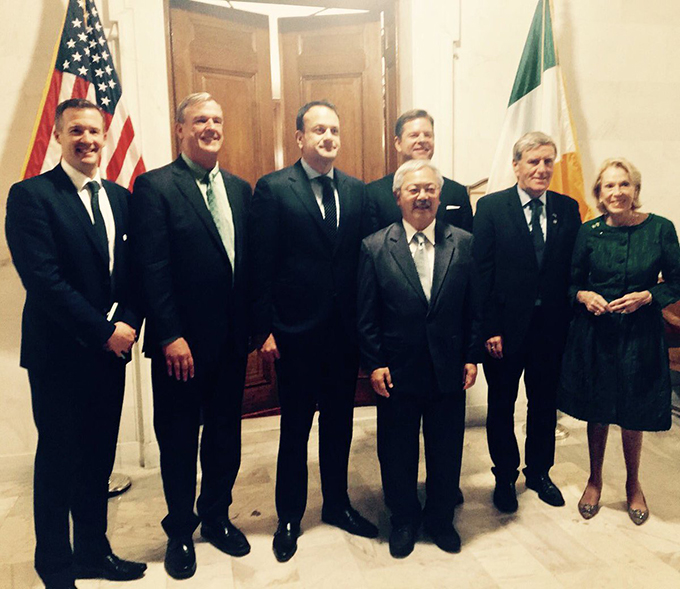 Consul General, Robert O'Driscoll, the Consulate team and the state agencies, IDA, Enterprise Ireland and Tourism Ireland would like to thank everyone who helped ensure such a successful visit.