1916 Easter Rising Commemoration – Adelaide
1916 Commemoration Programme
Irish Australian Association South Australia
Adelaide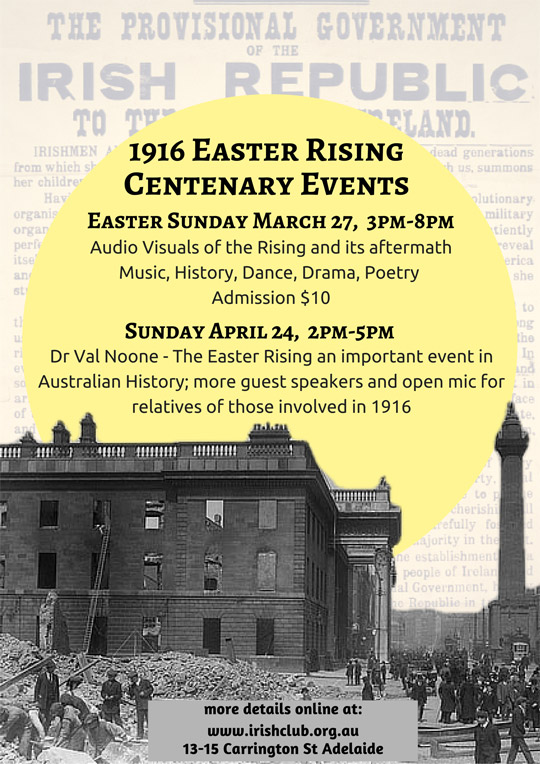 27 March 2016
The Embassy of Ireland is delighted to be able to support the 1916 Commemoration Programme being organised by the Irish Australian Association of South Australia. The Irish Australian Association is planning a number of events to commemorate the centenary of the Easter Rising.
On Easter Sunday, 27 March, the Association will hold a special event at the Irish Club to mark 100 years since the Easter Rising, bringing you on a journey from the ancient Celtic Ireland to the birth of a Republic. The event will incorporate music, poetry, images, history, drama, dance, and audio visual presentations of the Rising and its aftermath.
More information is available on the Association's website.