Prague and Ostrava Join Global Greening
The Petřín Tower in Prague and the Ostrava City Hall joined Tourism Ireland's Global Greening initiative to mark St Patrick's Day. Both landmarks turned green from Friday evening, 14 March until Tuesday morning, 18 March.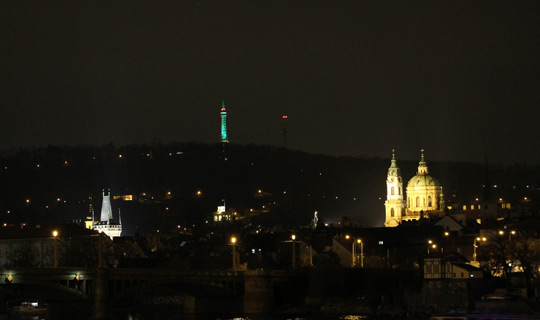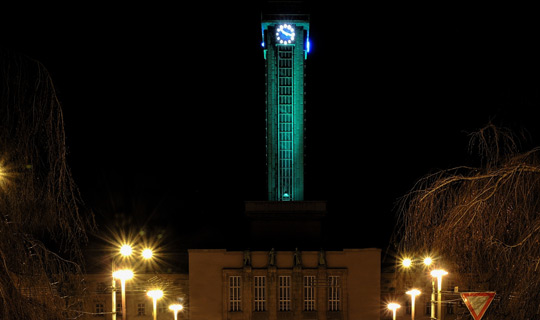 Greening Ceremony, Novotného lávka
The lights on the Petřín Tower turned green on Friday evening 14 March at Novotného lávka in the presence of Prague City Mayor Tomáš Hudeček, Mayor of Prague 1, Oldřich Lomecký, and Ambassador Alison Kelly, who marked the event with a traditional toast of Jameson Irish whiskey.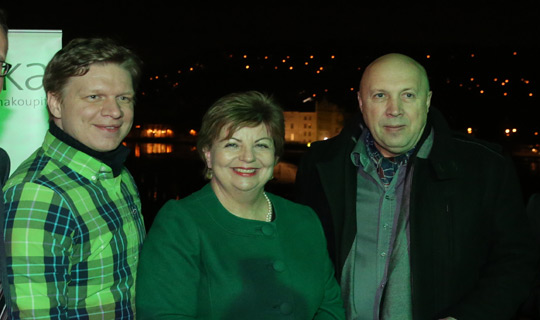 The Greening was made possible by the generous support of Tourism Ireland, Žabka, and the Czech Irish Business and Cultural Association.