Strangers to Citizens
The travelling exhibition Strangers to Citizens introduces the story of the Irish who left their country for continental Europe between 1600 and 1800.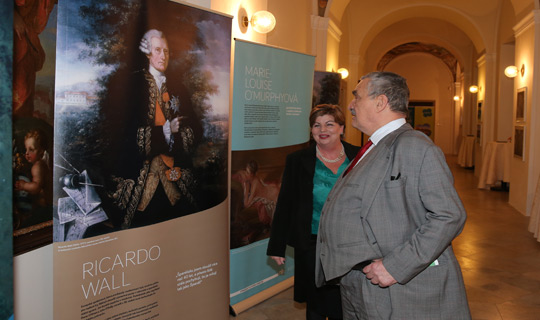 The Embassy, in cooperation with the Czech Eurocentres, has been organising a tour through the Czech and Moravian regions of the exhibition, in the Czech language. Ambassador Alison Kelly launched the exhibition on Monday, 29 April 2013 at the fabulous Gong building in Ostrava. The exhibition has since been shown in Eurocentres in České Budějovice, Hradec Králové, Pilsen, Brno, Jihlava and Olomouc, and also in the unique facility of the Strahov Monastery in Prague.