Ambassador Presents Credentials to President Zeman
Ambassador Charles Sheehan presented his credentials to Czech President Miloš Zeman at the Prague Castle on Wednesday 26 August.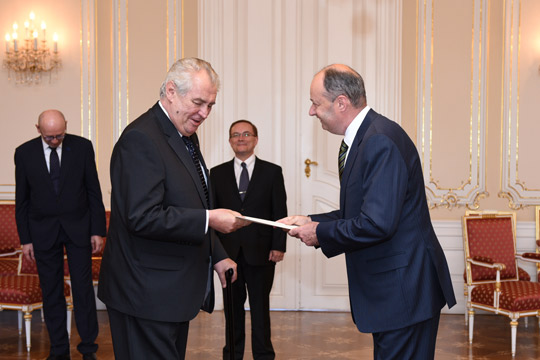 The ceremony started at the First Courtyard of the Prague Castle, where Ambassador Sheehan inspected the Guard of Honour. He then proceeded to the Throne Room where he presented his credentials to President Zeman.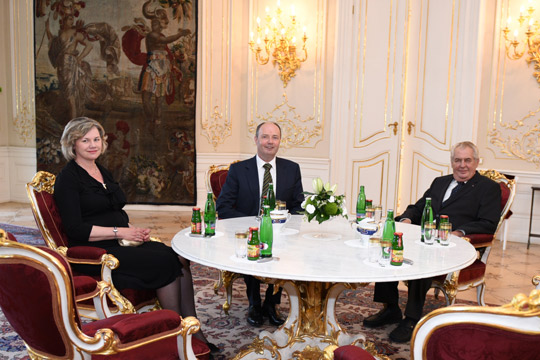 Ambassador Sheehan was accompanied by his wife Alice and Second Secretary Assumpta Griffin.