The 3rd International Flann O'Brien Conference
The 3rd international conference dedicated to the work of the Irish postmodernist writer Flann O'Brien took place in Prague from 16 to 19 September 2015.
The event was hosted by the Faculty of Arts, Charles University. For more details and the conference programme see: http://ualk.ff.cuni.cz/centre-for-irish-studies/flann-o-brien-conference.html
The Embassy hosted a reception for participants of the conference at the Chancery on Wednesday, 16 September.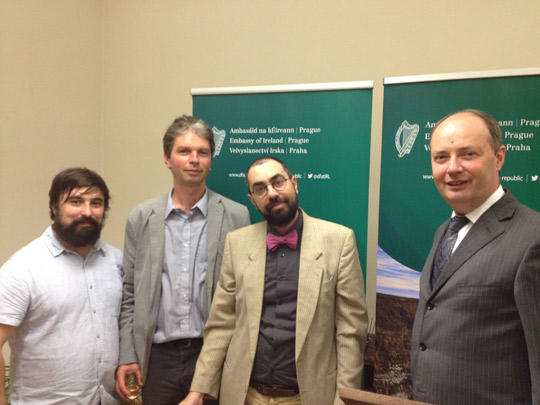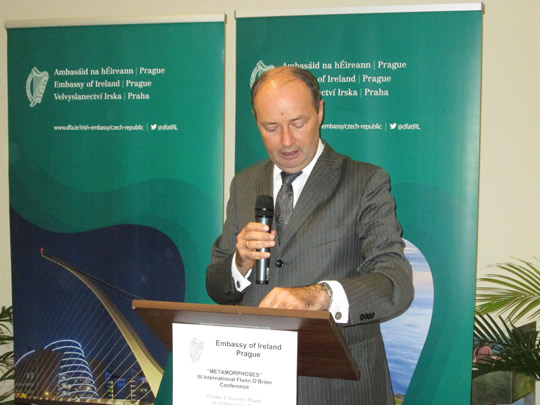 ‌