Prague and Ostrava turn green to celebrate St. Patrick's Day 2015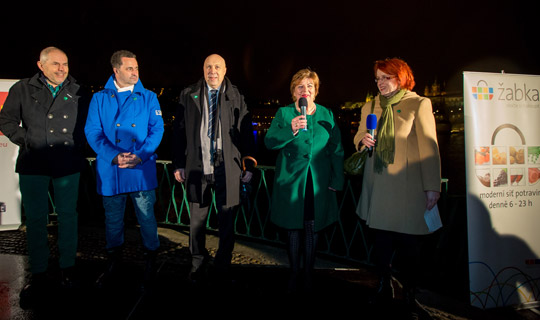 The Petřín Tower in Prague and the Ostrava City Hall joined Tourism Ireland's Global Greening initiative to mark St. Patrick's Day, 17 March, again this year. Both landmarks turned green from Friday evening, 13 March until Wednesday morning, 18 March. The lights on the Petřín Tower turned green on Friday evening, 13 March at 19.00 at Novotného lávka in the presence of Mayor of Prague 1, Oldřich Lomecký, Irish Ambassador to the Czech Republic, Alison Kelly and patrons of the event, popular actors Marek Eben and Martin Dejdar.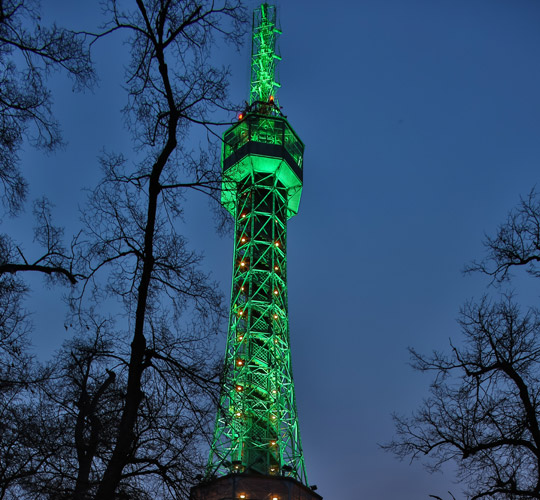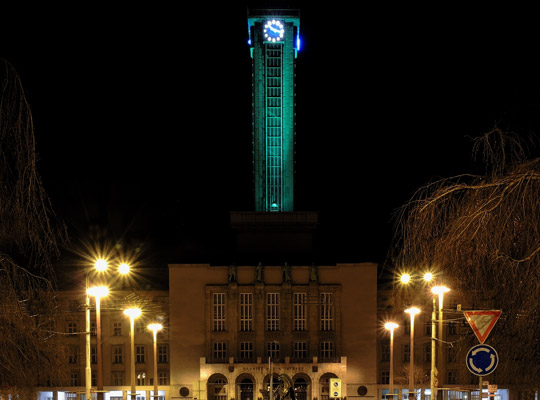 There are many famous attractions and sites around the world which go green to mark St Patrick's Day every year, including the Pyramids in Egypt, the Sydney Opera House, the Leaning Tower of Pisa, the London Eye, Table Mountain in South Africa, Niagara Falls and the Empire State Building in New York. Among this year's new additions were the Colosseum in Rome or the Sacré-Cœur Basilica in the fabled district of Montmartre overlooking Paris.
The Greening has been made possible through the generous support of Žabka stores, Prague Classic Rental, The Irish Times Pub, Hertz Lease and Prime Hide.