Prague Quadrennial 2015
Prague Quadrennial 2015, the biggest theatre exhibition in the world, filled historic Prague city centre and public spaces from 18-28 June 2015. The most important theatre and performance design exhibition in the world, with a tradition dating back to 1967, returned to Prague after four years.
The 13th edition of the Prague Quadrennial took the form of a live exhibition, offering tens of thousands of visitors presentations of works and artists from a record 78 countries from all over the world. For the first time, this year the entire programme took place in the historic center of Prague, both within major buildings and monuments and in the public space. The chief component of the programme of the Prague Quadrennial 2015 was the Section of Countries and Regions, offering visitors an astounding labyrinth of scenographic exhibitions from 68 countries, with their own live events.
Visitors themselves often became part of interactive exhibitions, affecting the form of dozens of exhibitions inspired by this year's theme PQ SharedSpace: Music Weather Politics. The PQ further offered the general public school exhibitions, theatre and street performances and a specialists' section featuring workshops, lectures and discussions with the leading personalities in contemporary theatre and performance design.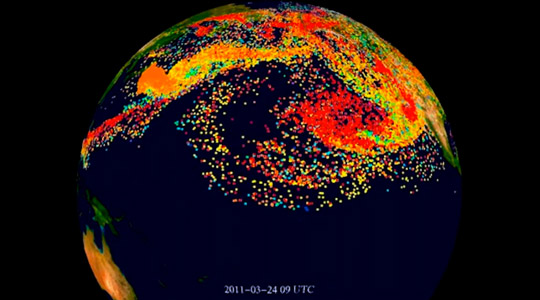 Several Irish artists exhibited at the Prague Quadrennial 2015 in the Countries and Regions section, among them Aedin Cosgrove with Cat Bird installation, Emily Aoibheann with Papaveraceae dynamic sculpture, Olga Criado Monleon with Us street and physical theatre and MART group with Activating Affective Atmospheres interactive exhibition.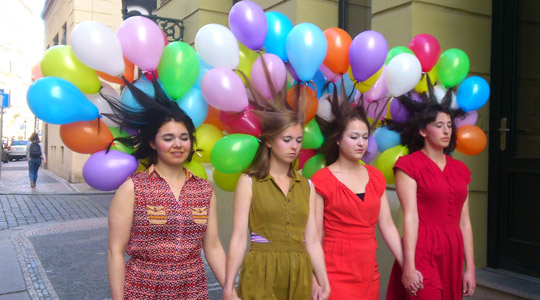 More information about the Irish exhibitions can be seen on the PQ 2015 Services website.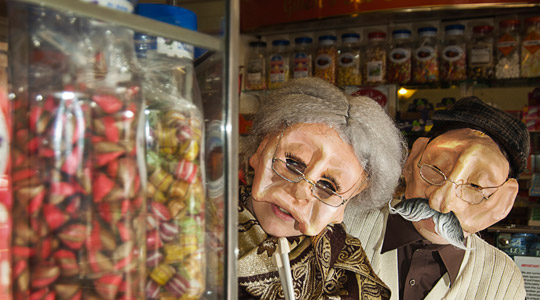 Futher information on PQ 2015 is available on the PQ festival website.