1916 Rising Centenary Commemoration
Ambassador Sheehan hosted a 1916 Rising Centenary Commemoration on Wednesday 27 April at the Embassy Residence.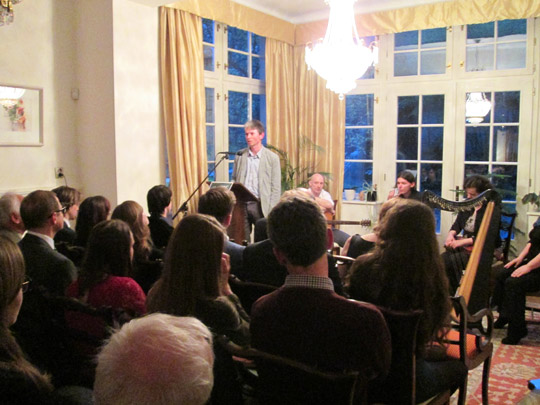 The Embassy and the Centre for Irish Studies, Charles University, organised an evening with contemporary music and poetry celebrating the centenary of the 1916 Easter Rising. The reading featured new Czech translations introduced by Ambassador Sheehan and Ondřej Pilný, Radvan Markus and Martin Světlík of the Centre for Irish Studies. Pat Lyons of the Czech Academy of Sciences and Mrs. Sheehan read the English and Czech versions of the 1916 Proclamation.