Brno Mahen Theatre joins traditional Greening sites.
Brno Mahen Theatre has joined the Petřín Tower in Prague and the Ostrava City hall this year to celebrate Tourism Ireland's Global Greening initiative marking St. Patrick's Day, 17 March.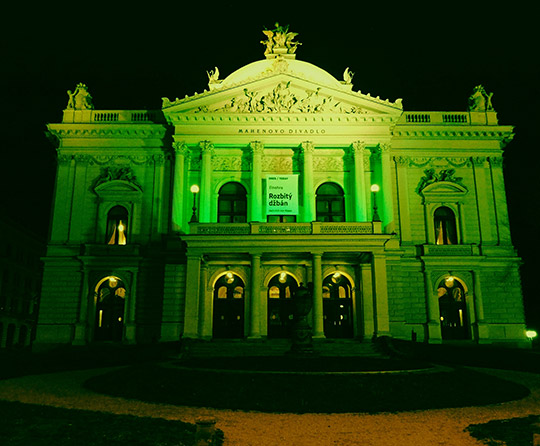 Ambassador Sheehan has launched the Greening of the Petřín Tower at the Embassy's St. Patrick's Day Reception at the Residence of the Mayor of Prague on Thursday, 17 March. Councillor Patrik Nacher attended the launch on behalf of the City Hall.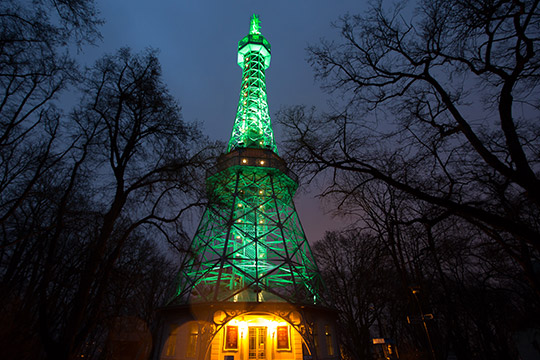 The Greening has been made possible thanks to the support of the Prague City Hall, Ostrava City Hall, the Czech Irish Business and Cultural Association and Mergon Czech, Brno.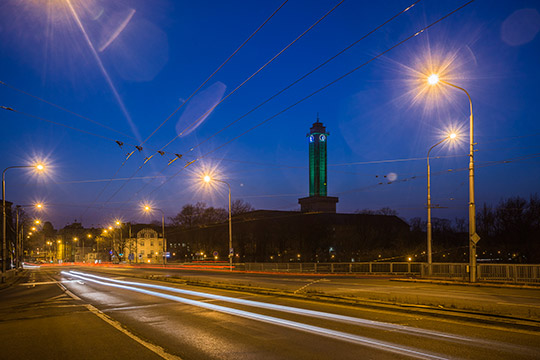 St. Patrick's Day is a celebration for Irish people and those who love Ireland, all over the world. Over the last six years, Tourism Ireland's Global Greening campaign has seen world-famous icons and sites across continents light up green to celebrate our national day. The Empire State Building in New York, Niagara Galls in north America, the Sacré-Cœur Basilica in Paris, the Allianz Arena in Munich, the Colosseum in Rome, the Sky Tower in Auckland, the Christ the Redeemer statue in Rio, the London Eye and the Great Wall of China - to mention just a few of last year's 180 participating sites - see more at: https://www.tourismireland.com/GoGreen4PatricksDay