Exhibition: McCullough Mulvin Architects in Brno
Ambassador Sheehan will open a solo exhibition of Irish Architecture firm McCullough Mulvin at the Galerie Architektury in Brno, Czech Republic on 6 September 2016. The exhibition will run until 2 October 2016.
Exhibition Title: McCullough Mulvin Architects - Laboratory of Nature. Geology / Biology
Venue: Galerie Architektury Brno, Starobrnĕnská 18, 602 00 Brno, Czech Republic
Exhibition Dates: 6 September - 2 October 2016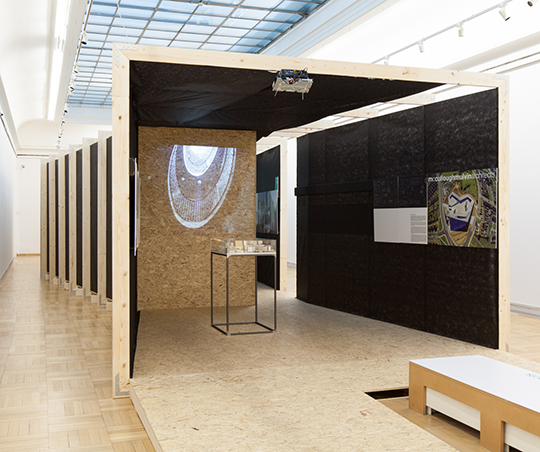 Irish Architecture firm McCullough Mulvin to bring a solo Exhibition to the Galerie Architektury in Brno, Czech Republic. This is the second stop on the tour for McCullough Mulvin's exhibition entitled Laboratory of Nature. Geology / Biology, which also appeared at the 1926 House of Art in Ostrava from the 5 April to 5 June 2016 as part of the Archikultura festival 2016.
The exhibition will feature recent work, models and three short films. McCullough Mulvin projects relate closely to the study of nature. The buildings they make echo the natural landscape and become experimental fields for the study of weather phenomena- water and light - which in Ireland can be dramatic events. They extend nature, adjusting it, shaping it in the way of brick, stone and timber, man in nature, man and nature.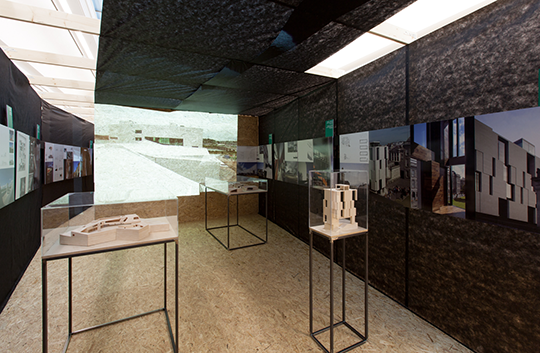 The projects in the exhibition fall into two categories; the first - new buildings, which relate to geology - they are formed like natural landscapes or exaggerated contours- or are made like the earth's surface- like rocks pitted and eroded by the elements. The second category relates to the architecture of intervention- making new things in or alongside older ones; this work has an analogy with biology, with moss taking hold within shells beneath the sea, growths which assist organisms to breathe and function. Despite these two differing themes, the selected projects are united by the careful and measured consideration of their environments.
Also on display, the first images of McCullough Mulvin Architects groundbreaking new project in the Punjab in India for Thapar University which is currently under construction.

Laboratory of Nature. Geology / Biology is supported by Culture Ireland and will be on display at the Galerie Architektury Brno from 6 September to 2 October 2016. More information about the exhibition.