Opportunities to Study in Ireland
There are a number of scholarship programmes available to enable Ethiopians to study in Ireland. Irish Aid funds a Fellowship Training Programme which provides scholarships in Ireland to staff of selected Government ministries and Civil Society Support Program beneficiaries in Ethiopia. A number of universities, such as the National University of Ireland in Galway and the UCD Michael Smurfit Graduate Business School also provide scholarships for international students.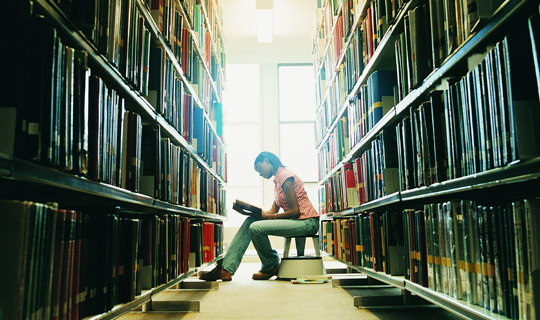 Irish Aid Fellowship Programme
So as to support capacity development in Irish Aid programme countries in Africa, each year Irish Aid funds a small number of students to undertake post-graduate study. In Ethiopia, this programme is offered to candidates drawn from selected partner organisations (including Government Ministries and NGOs) in the key sector areas in which Irish Aid works. Please note that application for the Irish Aid Fellowship Training Programme is by invitation, not open call.
General Criteria for Fellowship Applications
Fellowship applicants should:
reside and be currently employed in their home country at the time of application for a fellowship grant,
have achieved the necessary academic standard to be accepted onto a course relevant to their current/likely future employment,
have a good employment record showing solid work experience, preferably demonstrating some career progression,
demonstrate sufficient language proficiency, i.e. IELTS 6.5 or TOEFL 570 [Note: Certain popular courses such as the Masters in Public Health in UCD require a minimum of IELTS 7.0],
avail, preferable, of study leave for the duration of their fellowship so that their qualification can contribute to the development of their Ministry / organisation,
have completed a primary degree. Candidates who have completed a Master's degree or a higher degree will not be considered.
Completed application should be submitted to the Embassy before the 16th December of the year prior to the intended start date of the chosen course. Interested applicants should at this time take up contact with Universities of interest to them and seek to secure a place by fulfilling the requirements that apply. Once a place is secured, the University confirmation letter can be forwarded to the Embassy of Ireland. Please note that Irish Aid is not in a position to secure University places as this is a process that must be undertaken by applicants.
The Irish Aid Fellowship application form can be obtained by contacting us at the Embassy.
Study courses
Information regarding the current postgraduate courses appropriate for Irish Aid Fellowship Awards including specific course information and a list of universities with website details is [PDF no longer valid].
The final number of Irish Aid Fellowships awarded will depend on the calibre of the candidates nominated and the demand for places from Ethiopia as well as from the other eight countries where Irish Aid offers this Fellowship Programme.
Check List for Candidates
The following is a check-list for candidates submitting their applications to the Embassy for the Irish Aid Fellowship Training Programme. However it may also be useful for those candidates intending to apply for the NUI Galway scholarship programme.
Is there a photograph attached?
Is surname clearly stated and is spelling of name correct as per passport?
Are full address details provided?
Has information been provided regarding education, qualifications and employment details?
Has the applicant sufficient English language skill?
Are details of course title and duration correct?
Has the applicant applied for the course?
Are the names of two referees included?
Has essential supporting documentation been attached (certificates, references etc.)?
If photocopied documents are included, are the photocopies clear and legible?
Has the application form been completed legibly and signed?
How to Apply:
Please be aware printed applications should be delivered along with all officially certified supporting documents to the Embassy. Applications via email are not accepted.
Only applications for the 2016 entry will be considered. The and the Employer Endorsement Form are available to download.
For further information on the latest call and deadlines please visit the official website of the Programme.
Please contact Elleni Kebede, Irish Aid Fellowship Administrator, on 011 518 0515 for further information.